Corner Store
In the Richmond District you can still get milk, beer, or a candy bar at the neighborhood market.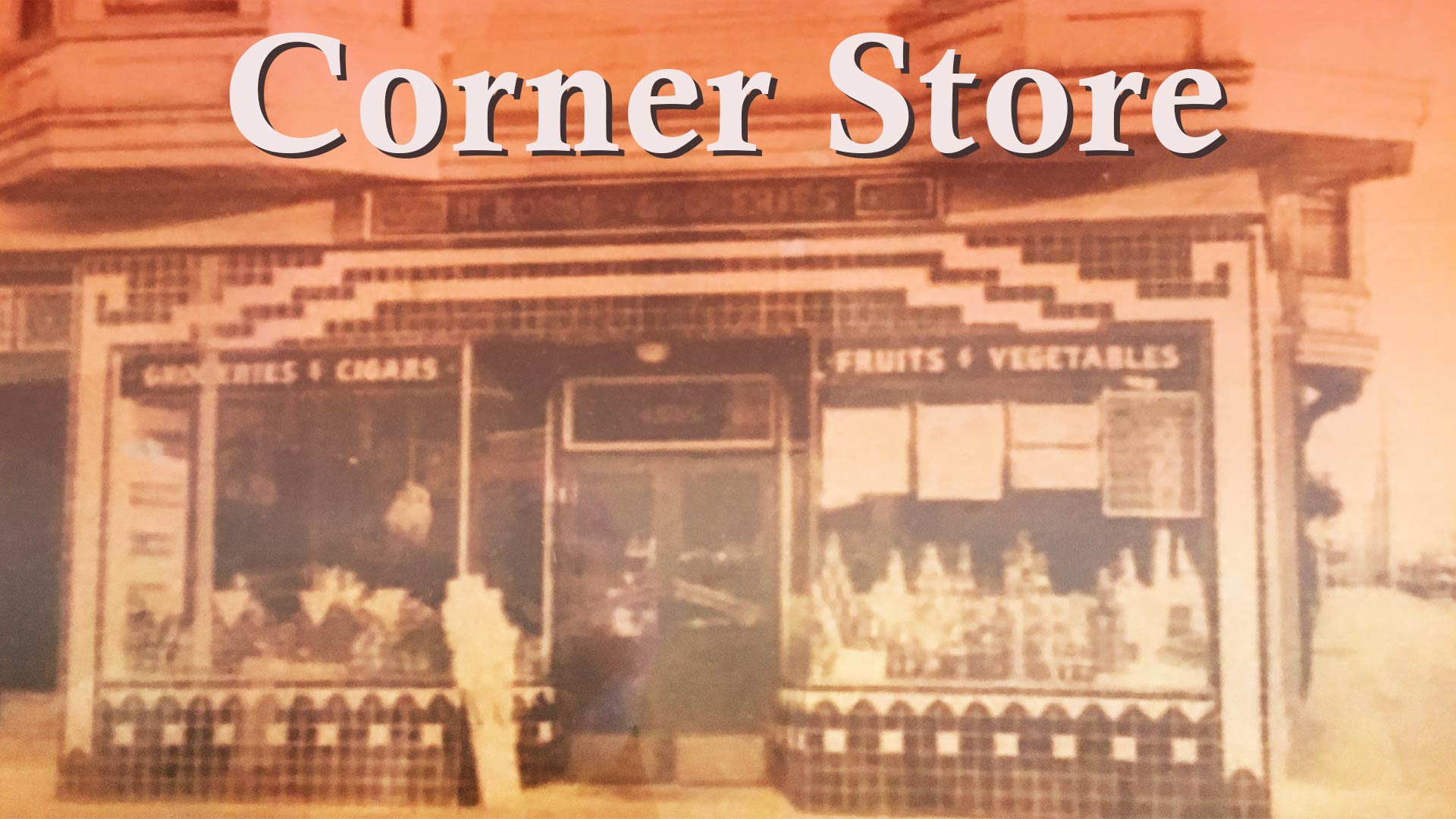 Ours was Jack's. The real name was something like Lake Street Grocery, but we called it Jack's. We had a closer store on the northwest corner of 11th Avenue and California Street, but my family preferred to send me for cigarettes (carrying a scrawled note) to the gray-haired, mustachioed man at 12th and Lake Street.
Packed with sodas, canned chili, detergent, flour, refrigerated cases of beer, and racks of chips, it was small. Behind his counter ringed by candy and tobacco products Jack could easily monitor the two aisles.
In addition to Grandma's Salem 100s and Dad's Tiparillos, Jack also supplied me with chalky Necco wafers, bubblegum cigars, and Wacky Packages stickers.
I also spread the wealth that was my allowance money at the 4555 California Street market at 8th Avenue, where Topps card packs arrived early each baseball season. The place was dark, cluttered, and stale inside and its wide-planked wooden floor emitted Creatures-Features groans when you walked on it.
Today Jack's is an art gallery and 4555 California Street is a café. I'm not making any statement here about changing times, just catching you all up.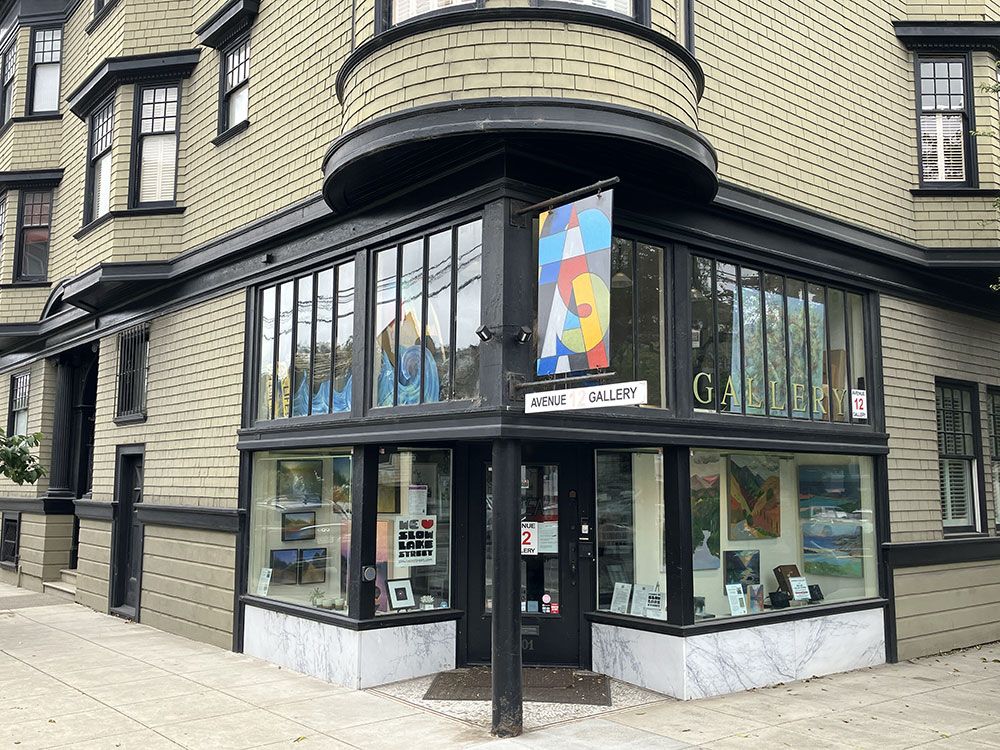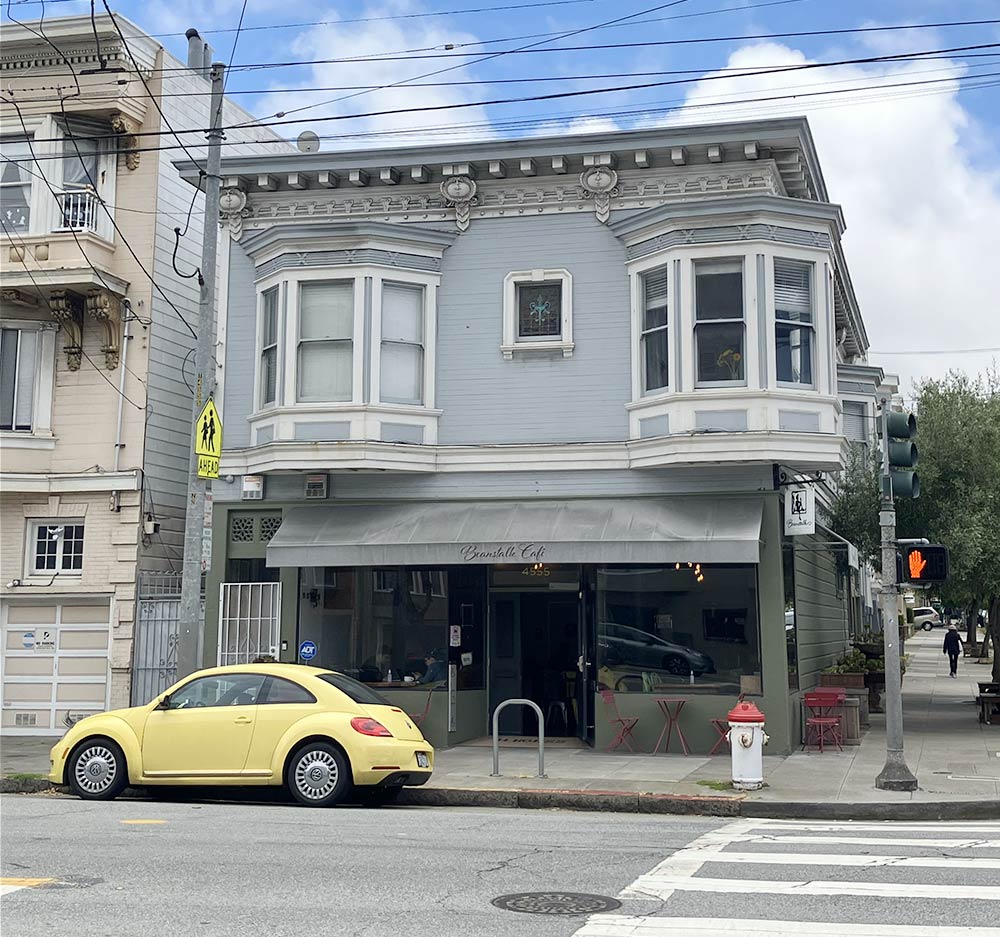 The corner store is the bottom rung of a neighborhood grocery hierarchy we all settled upon in the mid 20th century. The Portola, Noe Valley, Marina, Ocean View, Excelsior, Mission, Bayview—they all had larger supermarkets, middle-ish markets, and corner stores. It was the same in my Richmond District.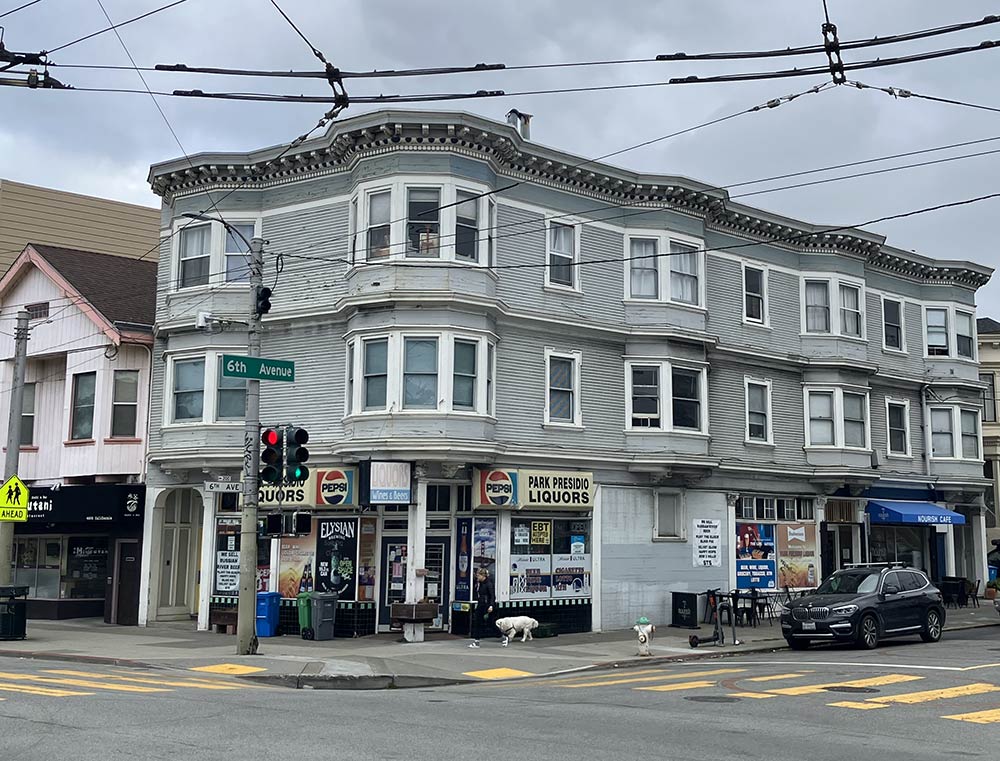 My grandmother did her weekly shopping at Lick's, a cavernous grocery whose butcher counter outsized Jack's all by itself. Lick's had a parking lot and was set mid-block between Clement Street, Geary Boulevard, 6th and 7th Avenues. Lick's was taken over by Petrini's in the mid 1970s. Today, it's a Smart and Final.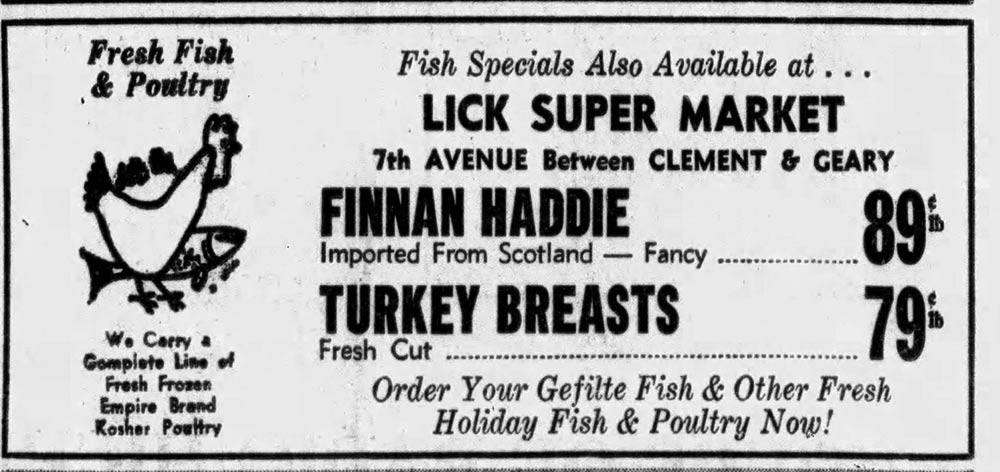 Then there were the in-between stores, the markets before supermarkets, with deli counters, cake mixes, paper products, and adequate produce sections. The Appel & Dietrich Fine Food Market, a.k.a Super K Market, a.k.a 6001 California Market at 22nd Avenue is a great example, as is the Arguello Market just off Cabrillo Street.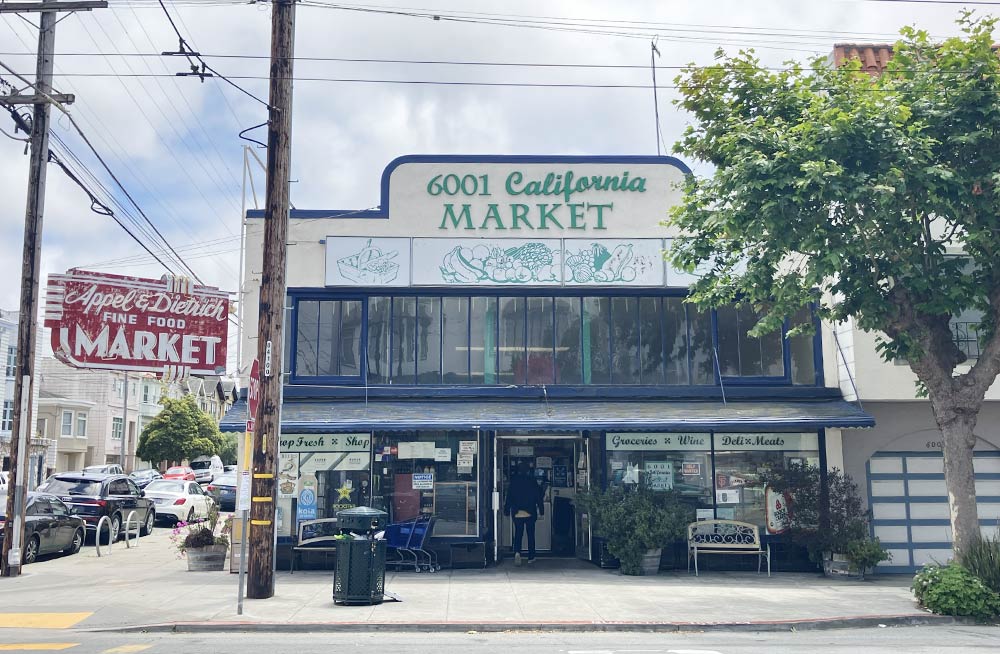 Some former middle-market buildings are now dancing schools or sushi restaurants. Others, like New California Market at 19th and California, whose sign touts it as "A Complete Market" are on the brink. The building is for sale. Will condos replace it or will yet another pottery studio take over?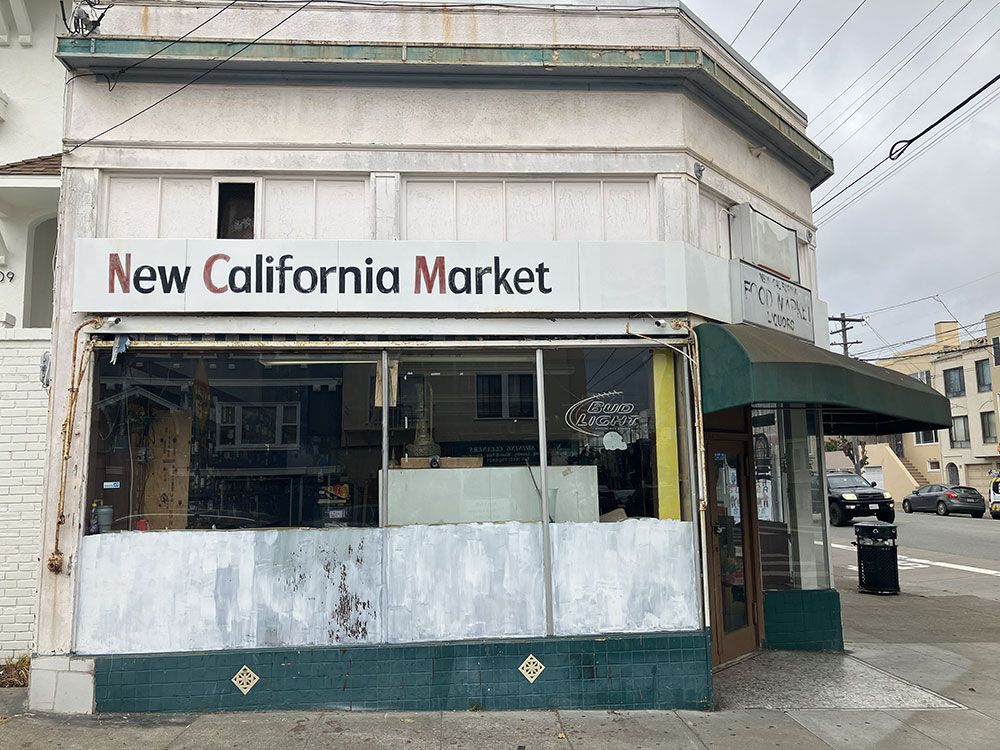 The bones are intact at both the old Jack's and 4555 California Street. The art inside Avenue 12 Gallery has to compete with some very elegant transom windows. The proprietors of Beanstalk Café celebrate the pirate-ship floor and have left intact the tiled entryway which sports the name of a previous proprietor, H. Korss.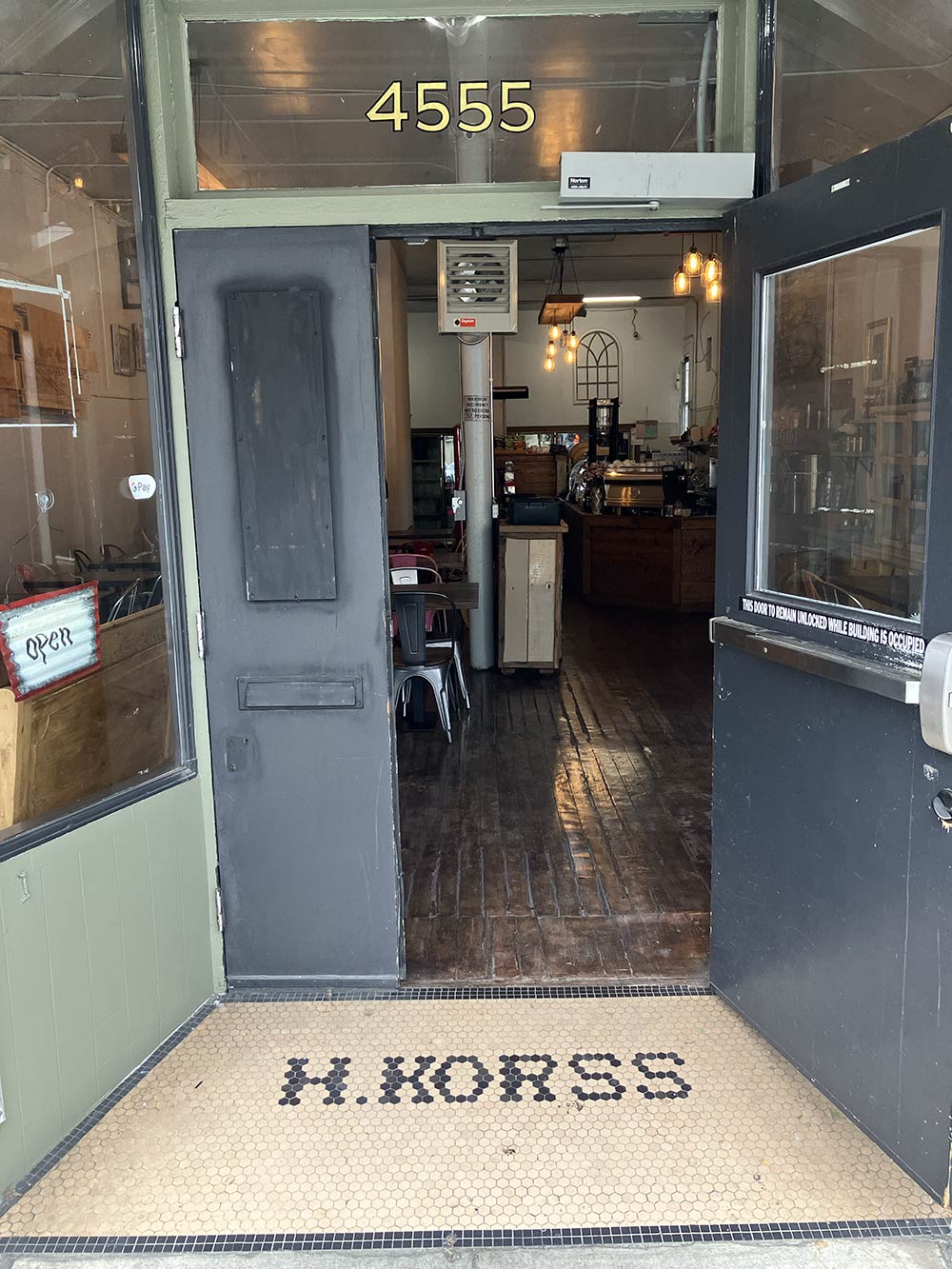 Henry and Gertrude Korss, immigrants from Poland, ran the grocery from the 1920s to the 1950s and raised three kids upstairs. Before them, the Gronosky Brothers had the store. I think the first grocer, just after the building was completed in 1908, was a man named Theodore O. Gladding. It's not a booming enterprise, the corner store, but it is a family-run niche, a good business for an immigrant to get a toehold, both 100 years ago and today.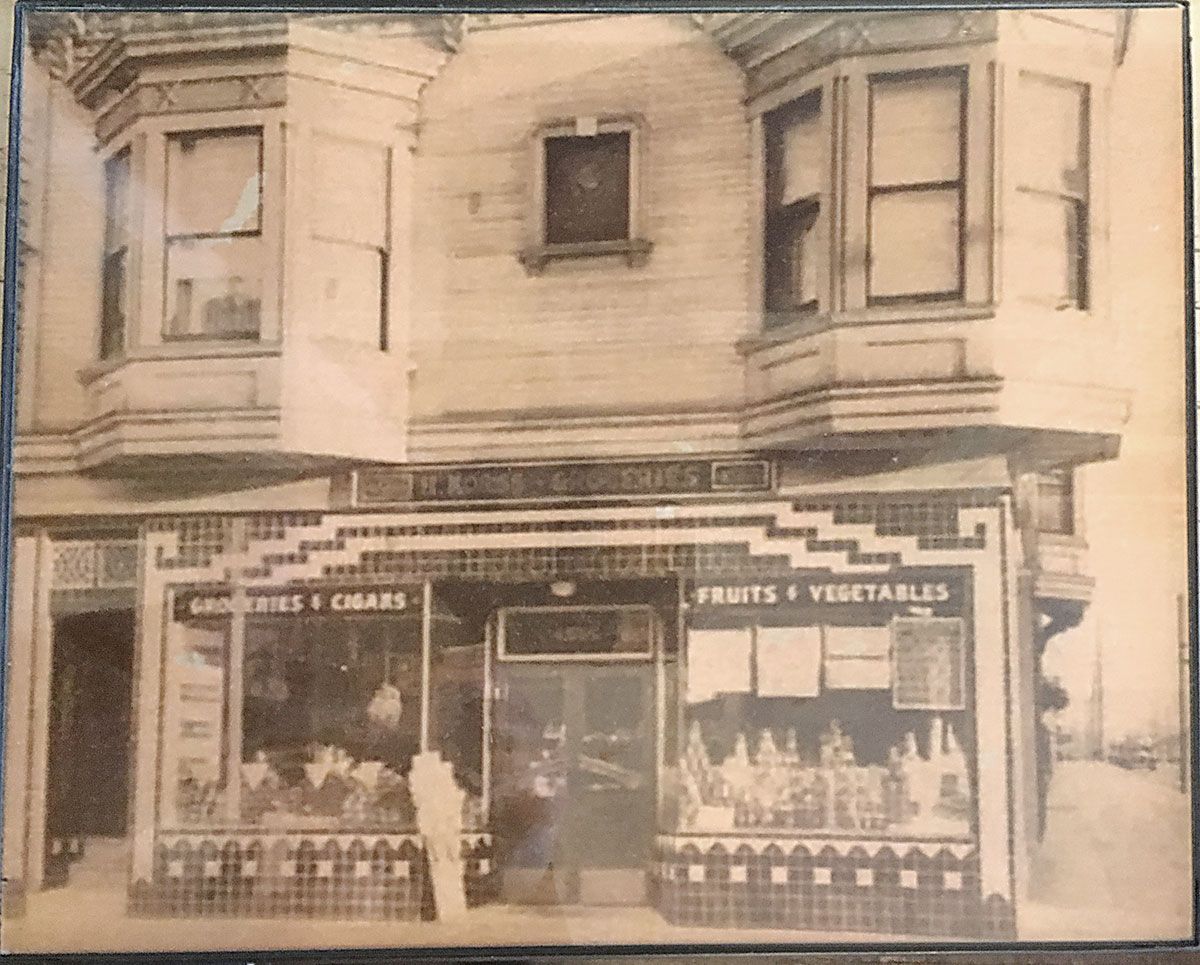 After the Korss era, it was Sam's Grocery, A & A Market, and I think when I was buying baseball cards it might have been called New Richmond Market. Perhaps some readers remember. I know if you grew up here in San Francisco you have your own corner store, be it Teddy's in Visitacion Valley or Art's Western Market in the Outer Sunset.
The supermarket/middle market/corner store ladder is intact in the Richmond District, all rungs represented, despite the efforts of Walgreens, CVS, 7-11, and Amazon to meet our convenience store needs. True, many of the old stores are hollowed out with toothless shelves, abandoned meat counters, and broken freezer cases. While you can get junk food and maybe toilet paper, beer and lottery scratchers are the bread and butter.
But just when I think the corner stores are all doomed to be ballet schools or insurance agencies, a new one opens. A coin-operated laundromat of my youth at 10th Avenue and California Street has become "On the Run" with good wine and gourmet frozen dinners. You can even buy flowers, something Jack never had.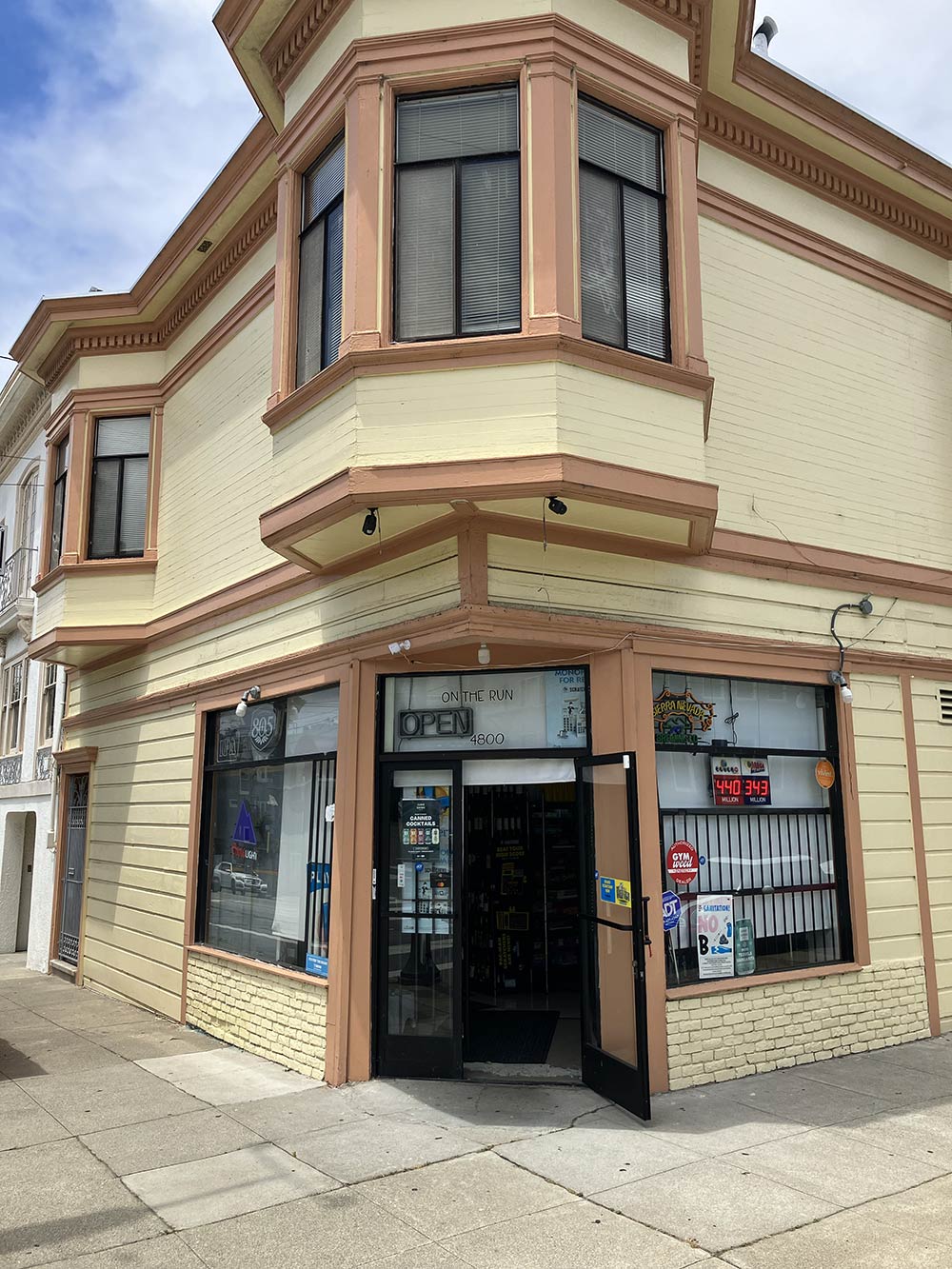 ---
Beertown Talk on July 26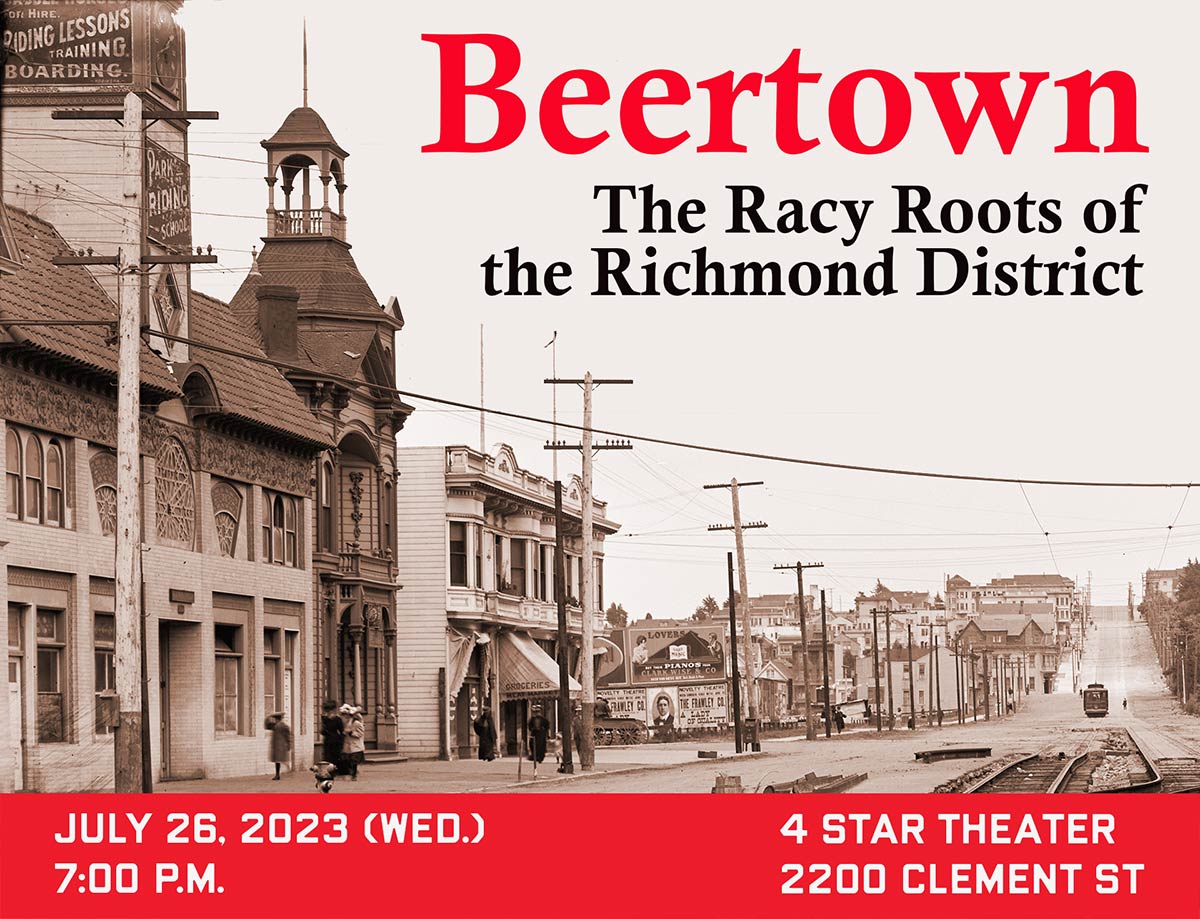 Speaking of the Richmond District, come learn about the days when it was home to roadhouses, racetracks, and infamous women…and people somehow had a problem with that.
I will be talking about Beertown on July 26 (Wednesday), 7:00 p.m. at the 4 Star Theater at 2200 Clement Street. My presentations at the 4 Star sell out fast, so get your tickets today.
---
Woody Beer and Coffee Fund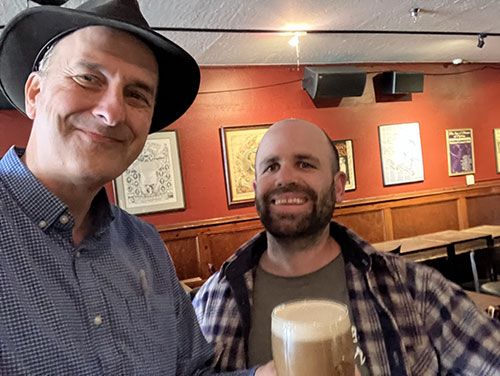 Thanks to David F. for contributing to the not-registered-with-any-agency Woody Beer and Coffee Fund. For newcomers, this is just a chance to buy me a beverage, which really means I buy someone else a beverage. In the end it all becomes some kind of pay-it-back ponzi scheme, I think. But it keeps the pressure on me to meet up with people in real life and talk, like our cavemen ancestors once did.