Past Events
San Francisco's Lost Cemeteries
October 22, 2023 at the 4 Star Theater
All about the cemeteries that once occupied the Civic Center, Dolores Park, and a lot of land in the Richmond District. I'll try to do a recorded version soon!
---
Beertown: The Racy Roots of the Richmond District
July 26, 2023 (Wednesday), 7:00 p.m., 4 Star Theater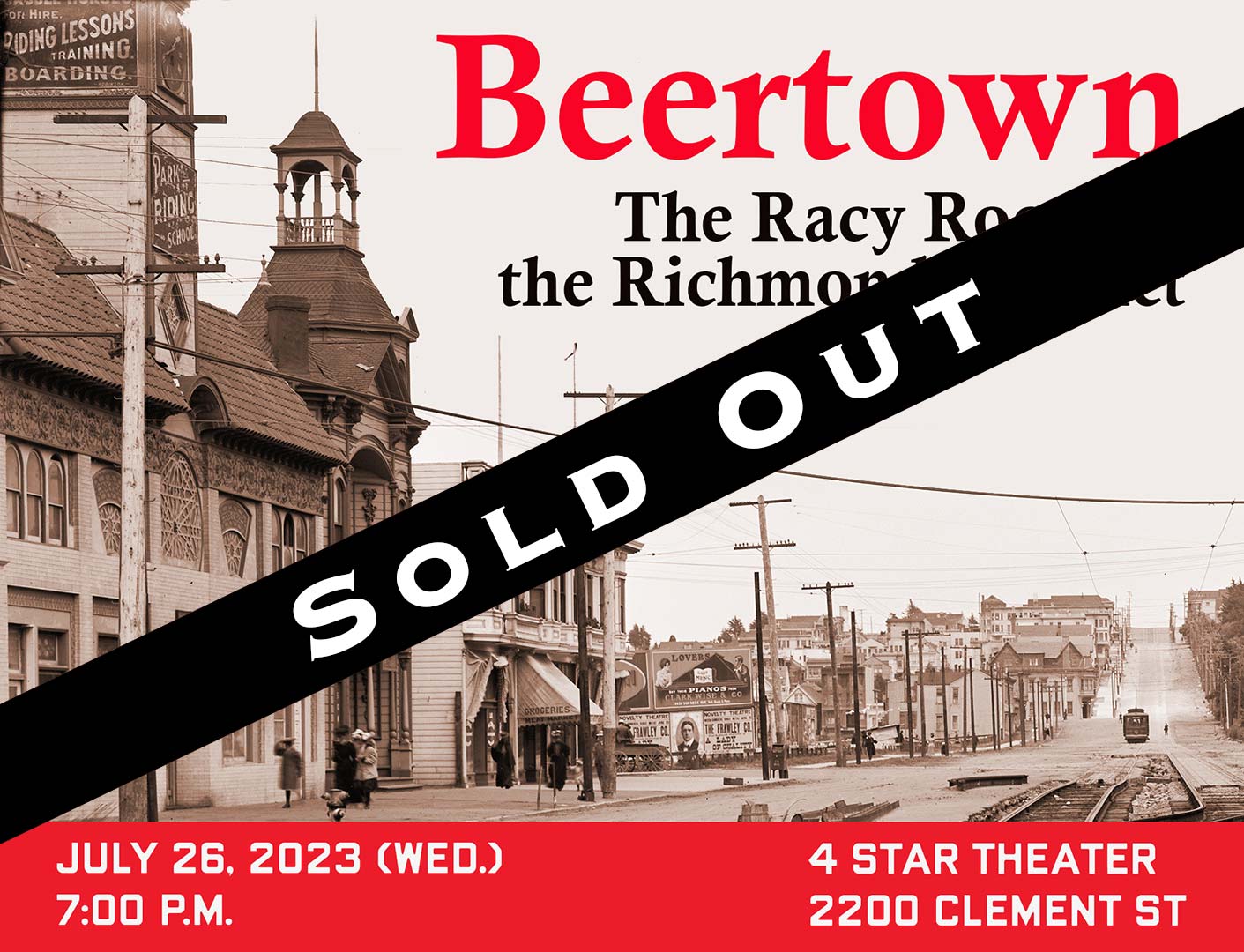 A visual history of Richmond District's past as the home of roadhouses, racetracks, and individuals of dubious character.
---
Earthquake Shacks: How Tiny Houses Saved San Francisco
May 1, 2023 (Monday), 7:00 p.m. online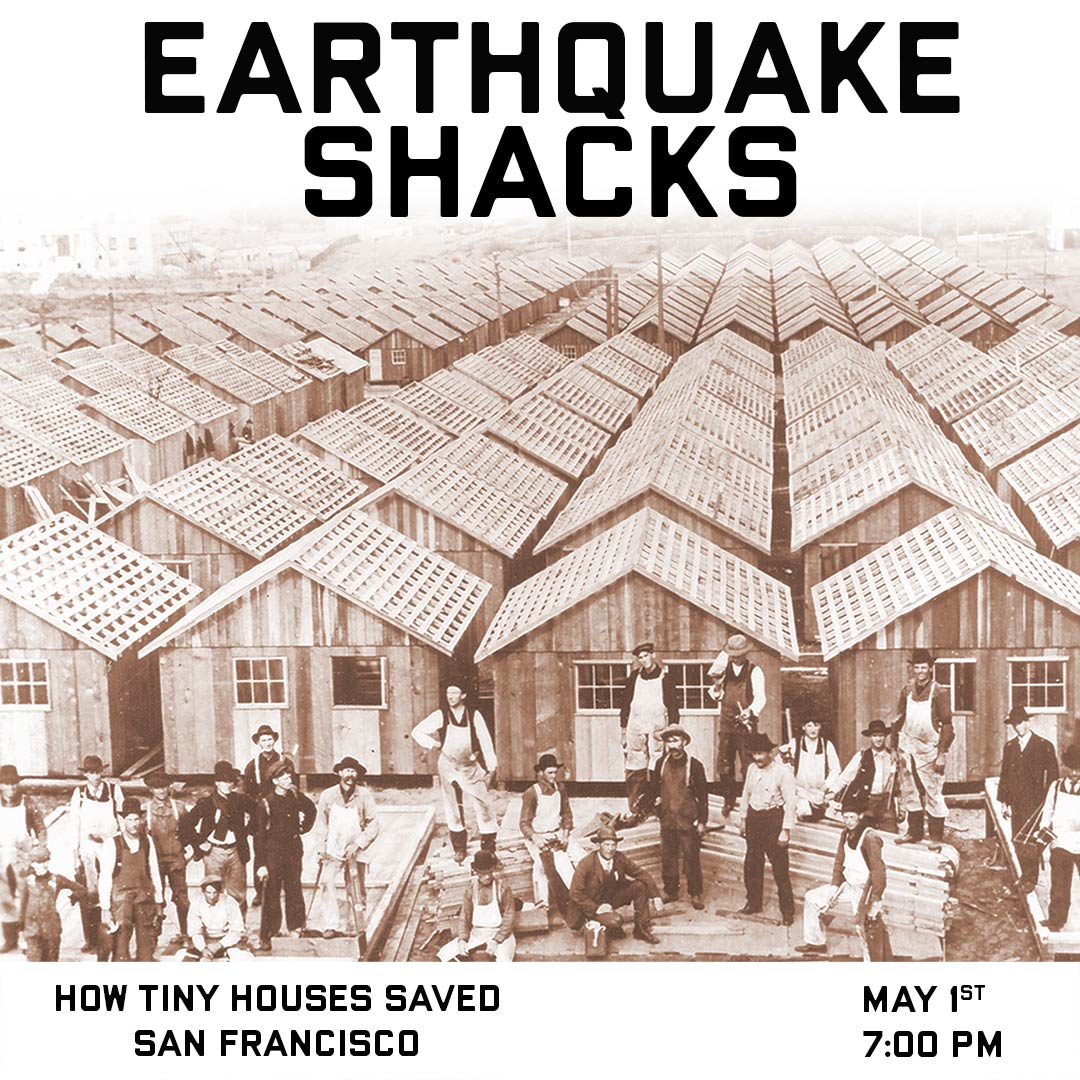 A fun talk on the 1906 San Francisco Earthquake and Fire and the 5,600 cottages built in the aftermath to house refugees from the disaster. My old comrade David Gallagher was there to provide color commentary.
---
Movies in the Richmond: 4 Star History and More
January 29, 2022 at the 4 Star Theater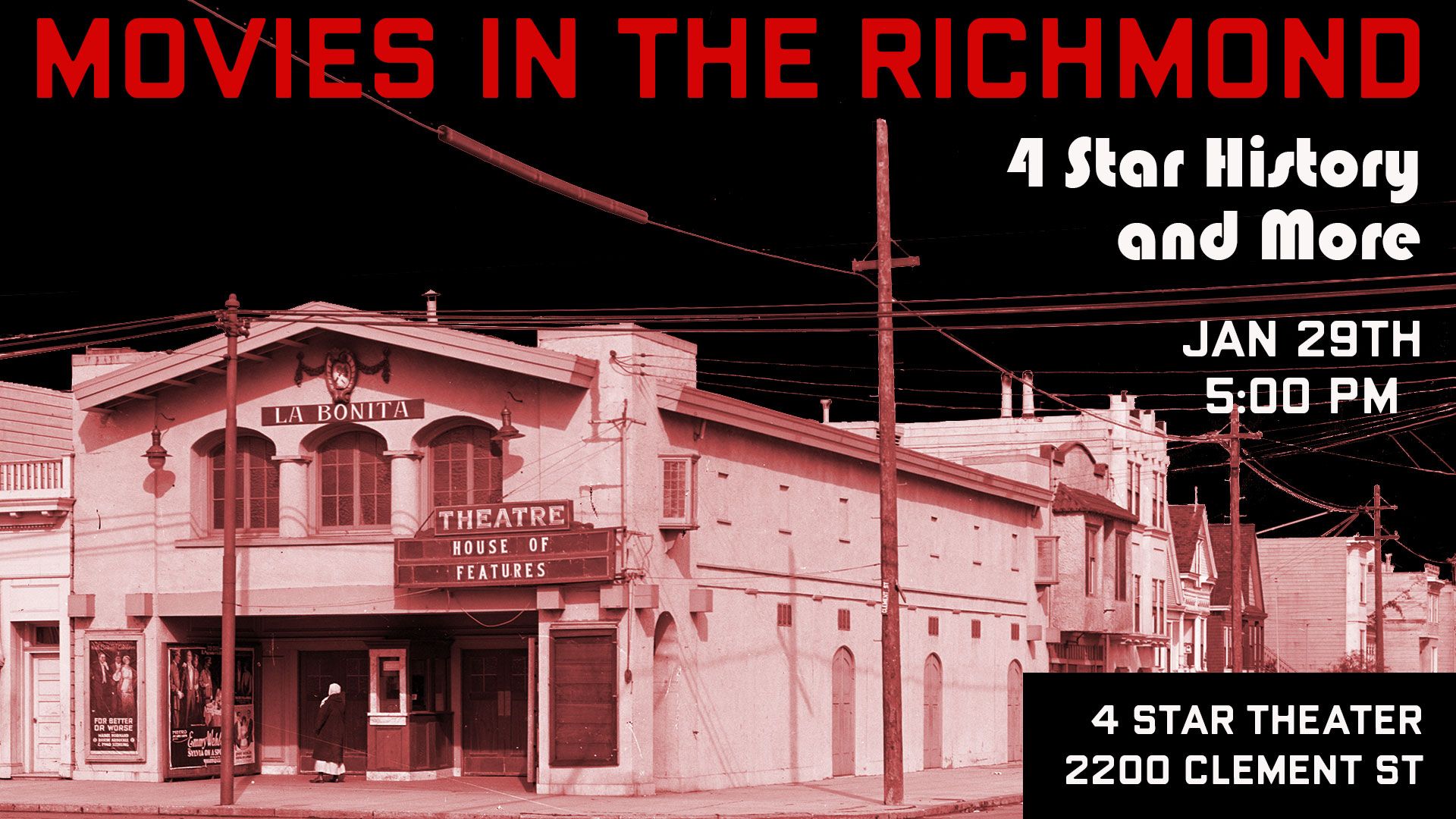 On January 29, 2022 I gave an illustrated talk on Richmond District movie theater history at the 4 Star Theater. It sold out and was a lot of fun. Join me for the next event!
Roadhouse San Francisco
November 16, 2022 - Online
When the San Francisco's Mission District was pastureland and the Outer Sunset trackless sand dunes, roadhouses catered to "sporting men" interested in fast horses, fine dining, convivial company, and the occasional duel. Using historical images and stories ranging from the restful to the riotous, Woody LaBounty shared the history of drinking establishments that operated on the open roads and countryside of early San Francisco. His old comrade, David Gallagher, joined to provide color commentary.
Lone Mountain Cemeteries Walk
October 22, 2022 - In Person!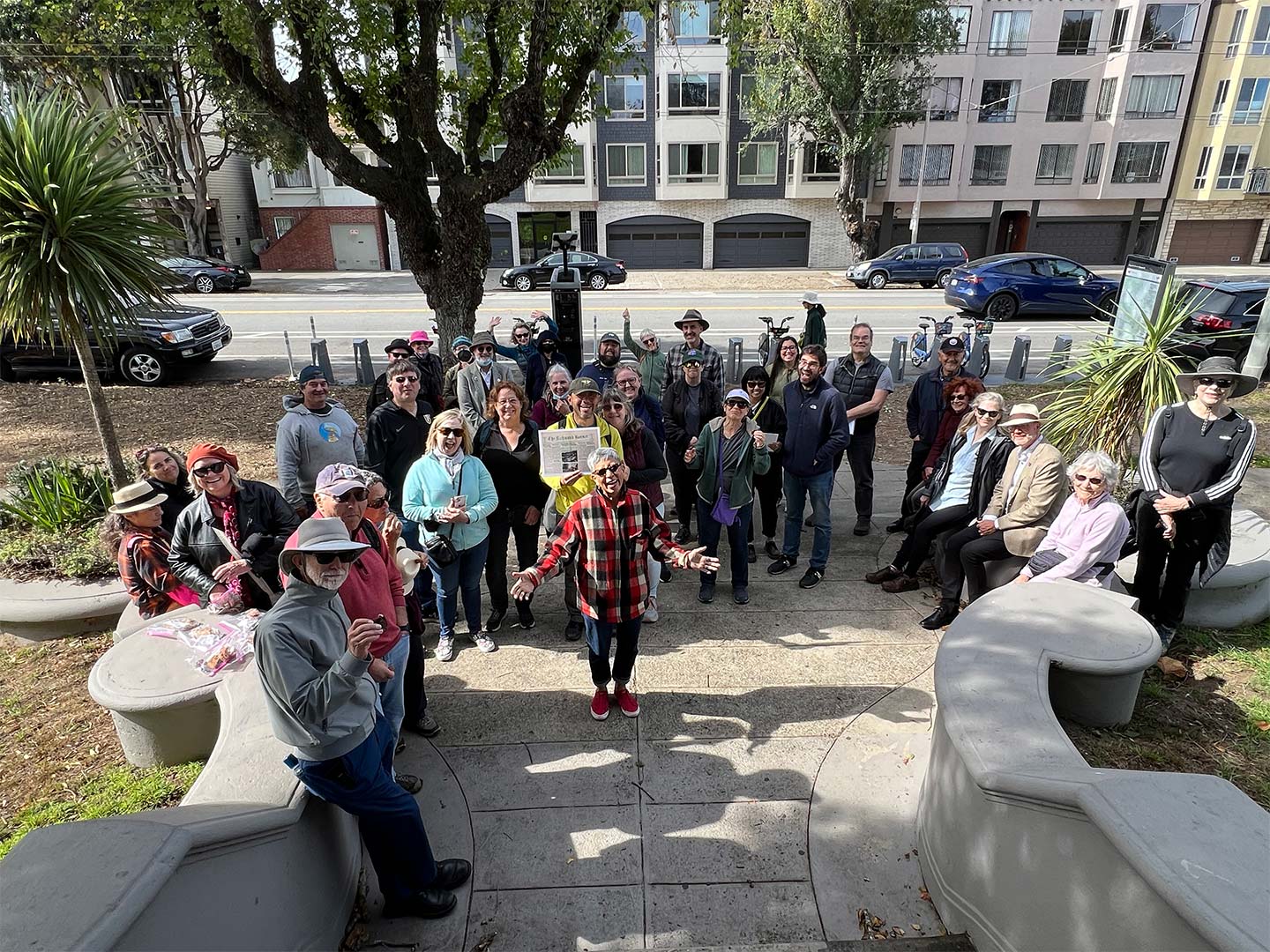 We took a tour of the land once occupied by four big San Francisco cemeteries around Lone Mountain. Now the site of shopping centers, housing developments, and the University of San Francisco, the hills separating the Western Addition and the Richmond District were the final resting place (not!) of more than 100,000 people from the 1850s to the early 1940s.
Refocused: San Francisco Stories in Institutional Images
September 14, 2022 - Online
Throughout the twentieth century, San Francisco city agencies and private corporations documented infrastructure and construction projects, fairs and festivals, dedications and groundbreakings, buildings and businesses through photography. The people and places in the background or on the margins of these images are often as interesting as the intended subject.
Woody LaBounty and guest David Gallagher shared odd and interesting San Francisco stories revealed in photographs taken by the United Railroads, the Department of Public Works, the Assessor-Recorder, the San Francisco PUC/Water Department, and the Municipal Railway.
---