Grab Bag #009
A true Woody LaBounty Grab Bag: Pawn Stars, Chinatown revealed, historic real estate for sale, and the first San Francisco Story Annual released.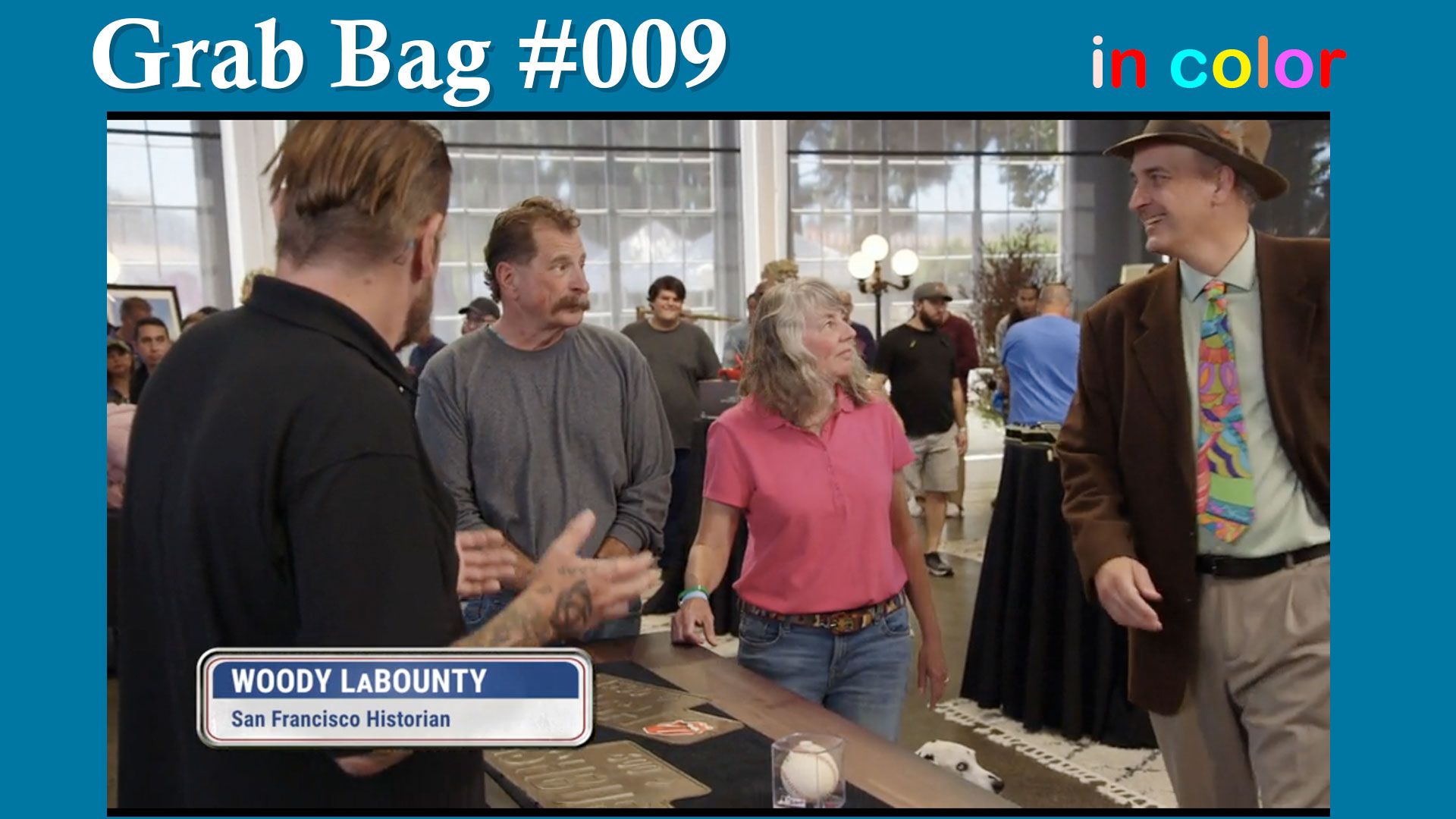 Welcome Friends of Woody. We have a true Grab Bag this time around, with lots to click on and maybe more Woody than is recommended.
I showed up on a recent episode of Pawn Stars Do America as the guy who knows too much and breaks the hearts of collectors who think they own something valuable. If advance scouts like me, perhaps I'll be called up to Antiques Roadshow next year.
I'm not trying to portray myself as some snob too good for cable television, but I had never seen an episode of Pawn Stars and was shocked when Rick (the Dad character, I've learned) told me they had done 21 seasons. He was obviously proud, and so I assured him he was doing God's work. Anyway, you can stream the episode here, if you're OK watching a lot of car commercials. I'm in the first third of the show.
---
Field Guide to San Francisco Street Signs
Not really a spoiler to tell you I was asked to evaluate a couple of purported San Francisco street signs. When the Pawn Stars minions called to ask me about it, I said "You should talk to Ben Zotto!" Being TV people, habitually rushed and desperate, they said in a whiny voice, "Can't you just do it?" So, I acquiesced.
But now I get to tell you why they should have called Ben Zotto. He has done all the investigating, looked at all the photos, read all the old newspapers, and has written the online guide to San Francisco Street sign history. Everyone will enjoy this. You, yes, you, will enjoy this!
I bought the street sign font, Fog City Gothic, which Ben created, and you should too. It gives projects an instant San Francisco authenticity.