Grab Bag #016
Everyone put on your San Francisco Time Travel goggles...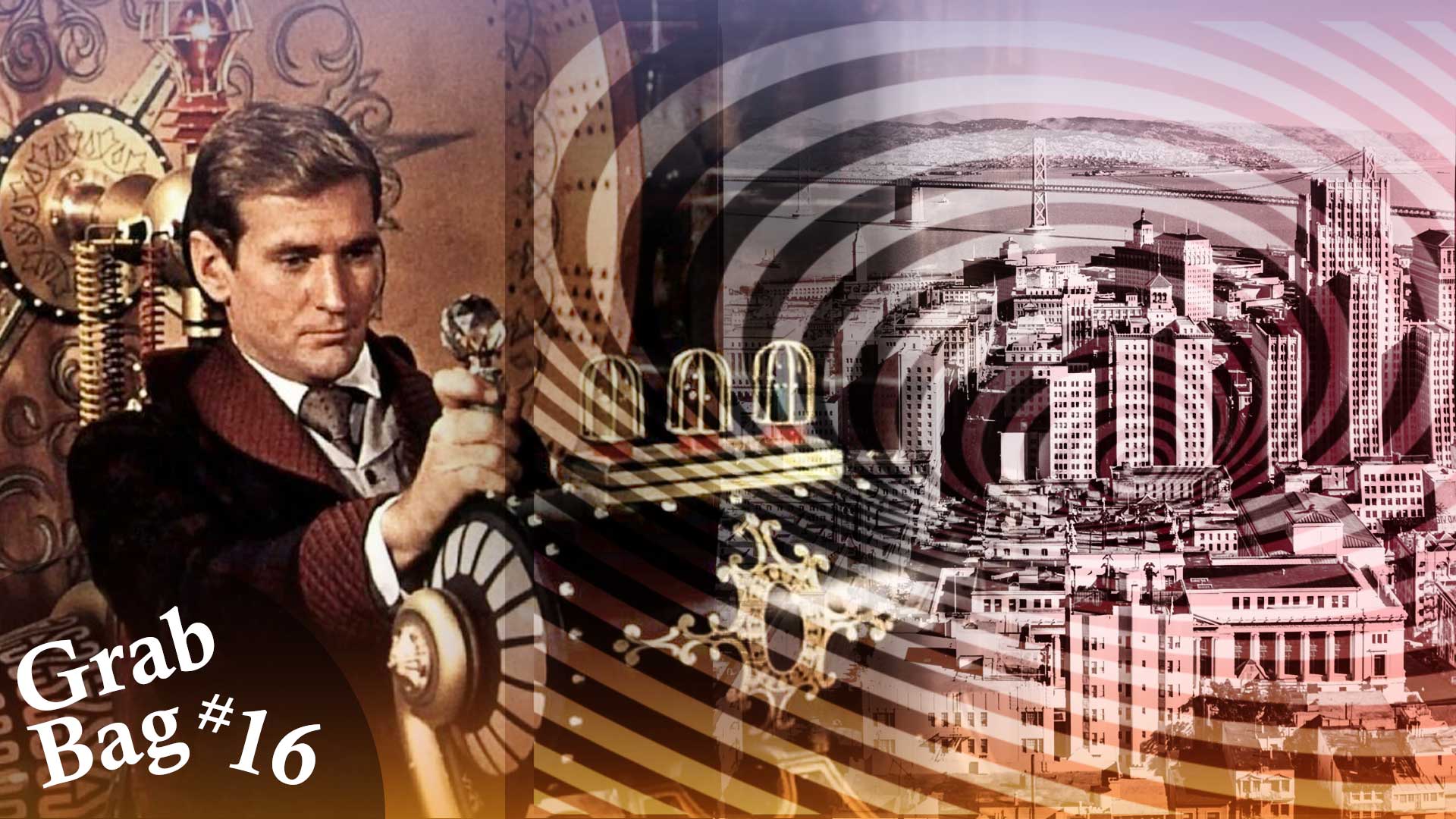 Normally, the Grab Bag is just for Friends of Woody, but everyone should get the chance to time travel...
Who doesn't want a time machine? You say no? You're wrong or you should just own up to being a sociopathic contrarian. Any historian, genealogist, or sentient primate would love to hop in Mr. Peabody's Wayback machine to arrest Jack the Ripper or bet on Villanova in the 1985 NCAA Men's basketball championship or take back that stupid remark you said to Laura Barsocchini in the school yard in 5th grade.
Many times, in piecing together my own family history, or looking at smudgy black-and-white photos of pre-1906-earthquake San Francisco, I have wished to own a steampunk whirligig temporal transporter (of course with undulating sound effects and wavy lines in the air) so I could get the story straight and the colors right.
In a couple of weeks, I'll share my own top 5 San Francisco time machine journeys, but ahead of that, I thought I'd allow some of my local history friends a chance to share their bucket-list time trips.
Time travel need rules, as Star Trek and Ray Bradbury and the Twilight Zone and the Simpsons have taught us. Otherwise, a Jurassic-era squashed bug could mean the end of donuts:
So being the king, I made some arbitrary edicts:
1) You get 24 hours in the past, day of your choice.
2) You get dropped in what are today San Francisco city limits.
3) You can't tell Enrico Caruso to leave town on April 15, 1906 or buy (and then sell) Netscape stock on August 9, 1995. You just observe. No bringing cameras or recorders or iPads.
Family Ties
"I'd go back to early April 1906, and drop in at my great-grandfather's bar on Broadway. Wouldn't dare talk to him (against the prime directive), but I'd sure like to see the old man in action. Following North Beach, I'd take a quick trip on the Cliff Line to Sutro Baths, followed by watching the sunset from the Cliff House." —John Martini, author and historian.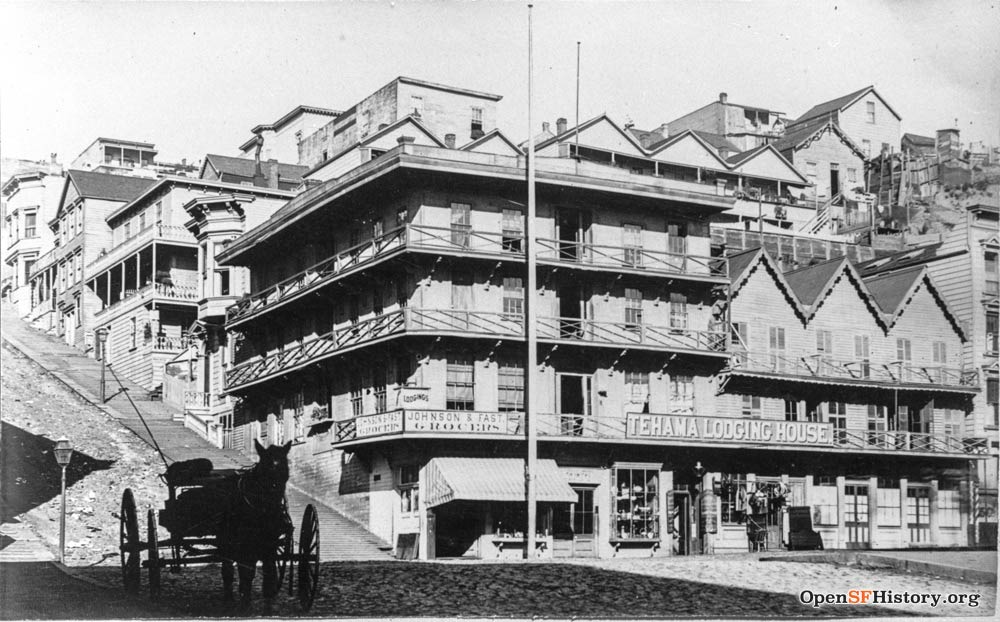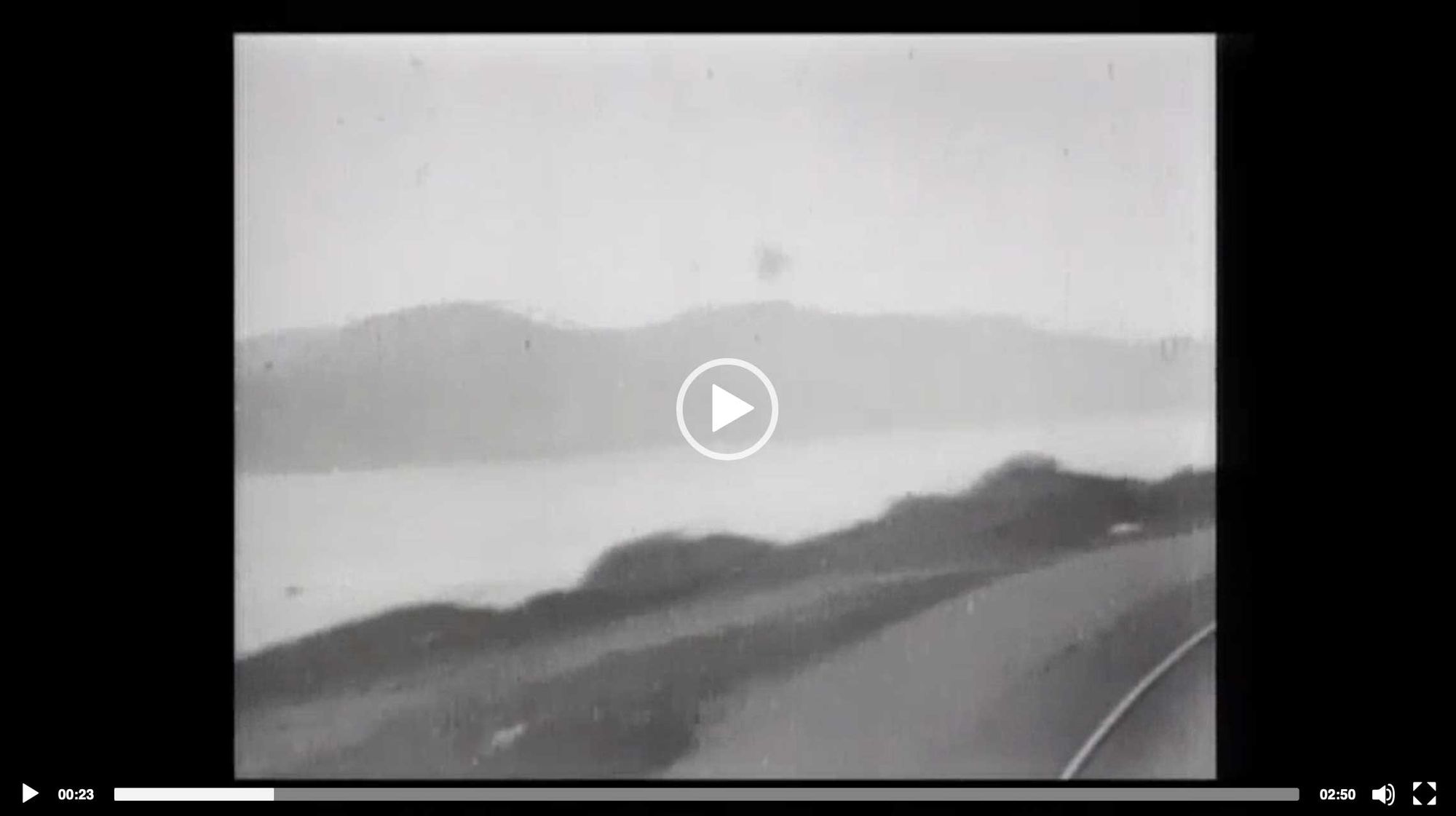 "I would want to go back to something like 1908 or 1909 and visit my family on both sides, see where they were living, see the city rebuilding, see their two shoe repair shops, watch my grandfather's house being built in the Inner Sunset."
— David Gallagher, SFMemory.org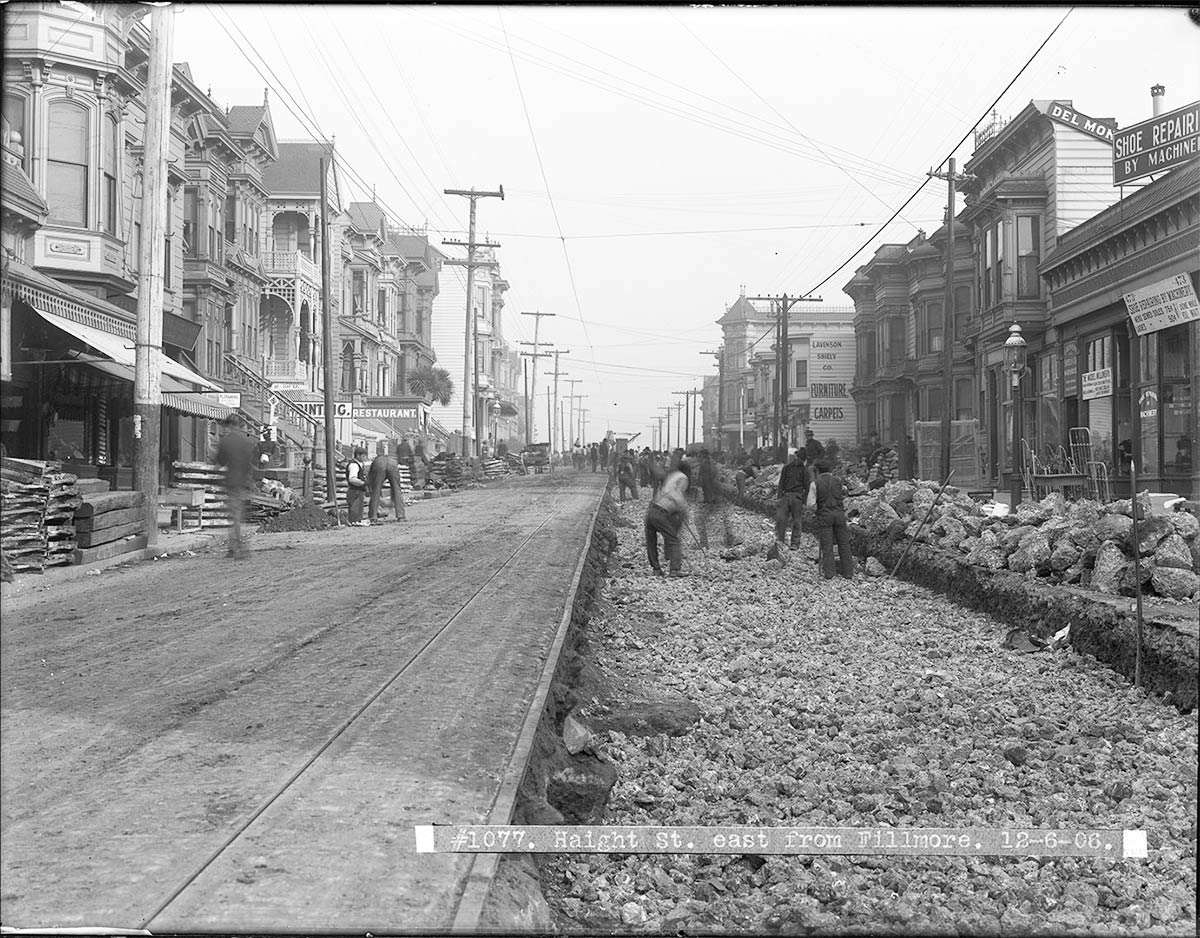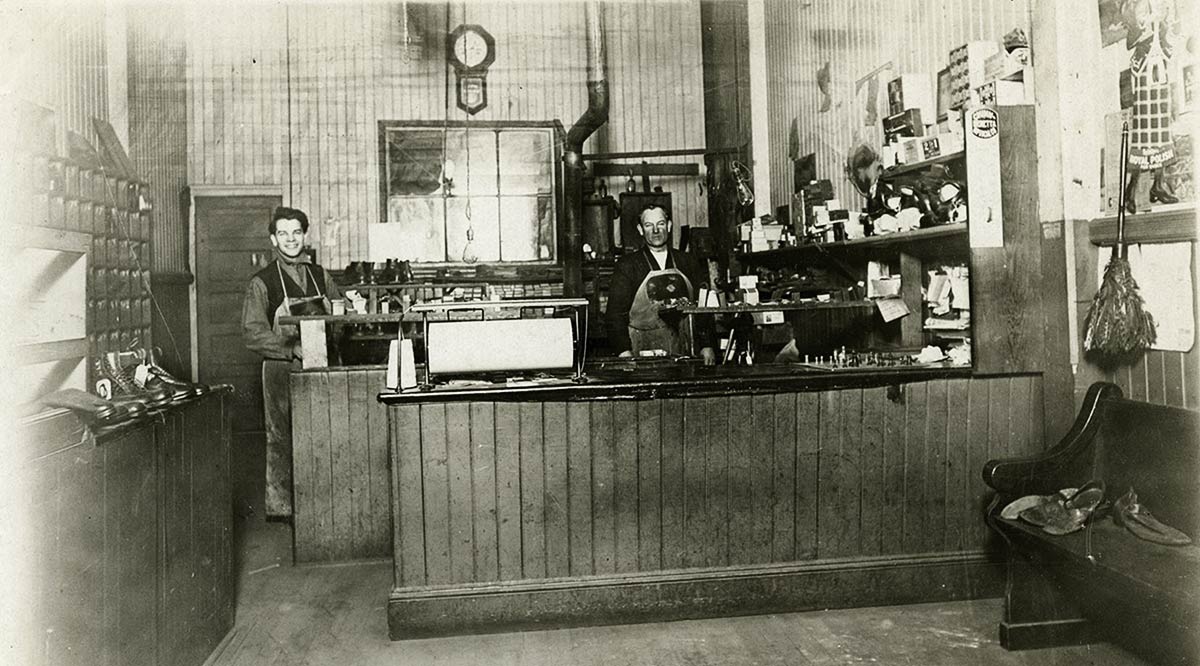 "What? no interfering with the process of history? That's the ONLY reason I'd want to go back in time, for instance, to disarm the nuclear warheads that were stored here before they were dropped on Hiroshima and Nagasaki. But if I can't do that, then I'd like to observe my grandmother, Ida Ferris Ruth, as she visited the GGIE [Golden Gate International Exposition] in 1939."
— LisaRuth Elliott, Shaping San Francisco.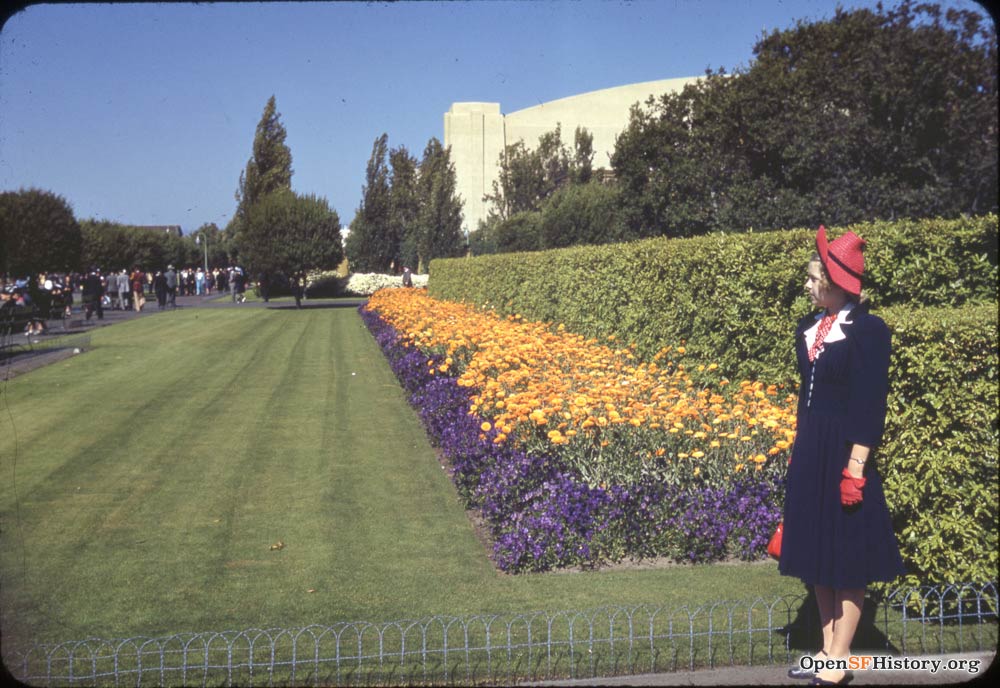 Exposition on Expositions
"Mine are: March 14, 1896 (Opening day for Sutro Baths) – or - December 4, 1915 (Closing day for PPIE [Panama-Pacific International Exposition])"
— Rob Thomson, Federal Preservation Officer, Presidio Trust.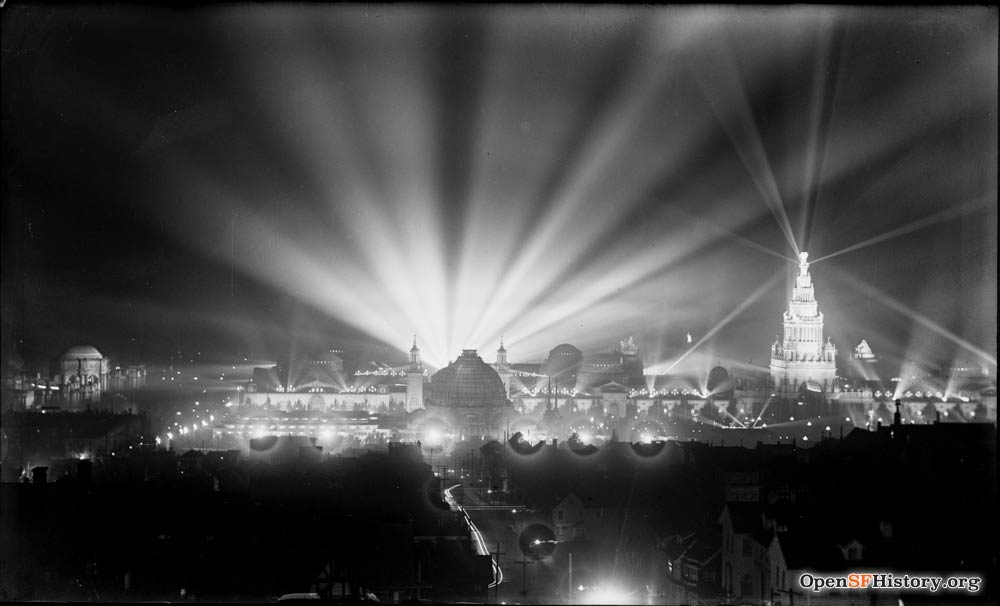 "I think about a time machine all the time. This is easy... I would want to go back to any day during the run of the Golden Gate International Exposition of 1939-40. Not only could I check out the fair itself, as well as the newly completed Bay Bridge, but I could see WPA and PWA projects looking brand spanking new. I would have really wanted to have seen Art in Action at GGIE.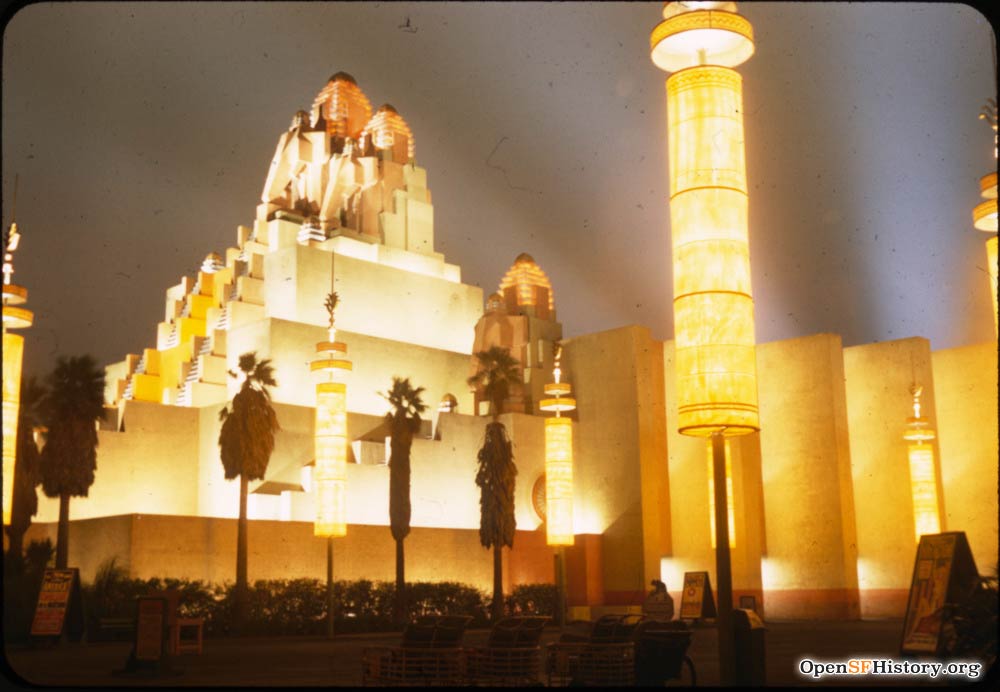 "I would have also gone to have a drink at Timothy Pflueger's Patent Leather Lounge in the St. Francis Hotel and had dinner at the Poodle Dog. I would have also bought some hats... If I had time, I would also pay a visit to Glen Canyon and McLaren Park. Luckily most of my Okie migrant relatives were working in the shipyards in LA/Long Beach, so no worries about running into one of them and inadvertently altering the course of my family's history. It would be tricky because we speak so differently. Even if we were dressed period-appropriately, we'd make some sort of reference that just didn't make sense. Also, just like Humphrey Bogart in Dark Passage, I would have no idea who won the races at Tanforan."
— Chris VerPlanck, architectural historian
Being There
"I want to be in the room when [California] Attorney General Tirey Ford hands the envelope stuffed with cash to Abe Ruef... At 200 Montgomery I believe!"
— Chris Carlsson, Shaping San Francisco.
[The money was meant to bribe city supervisors to allow overhead streetcar wires on Market Street...allegedly... You can read more in Chris's article.]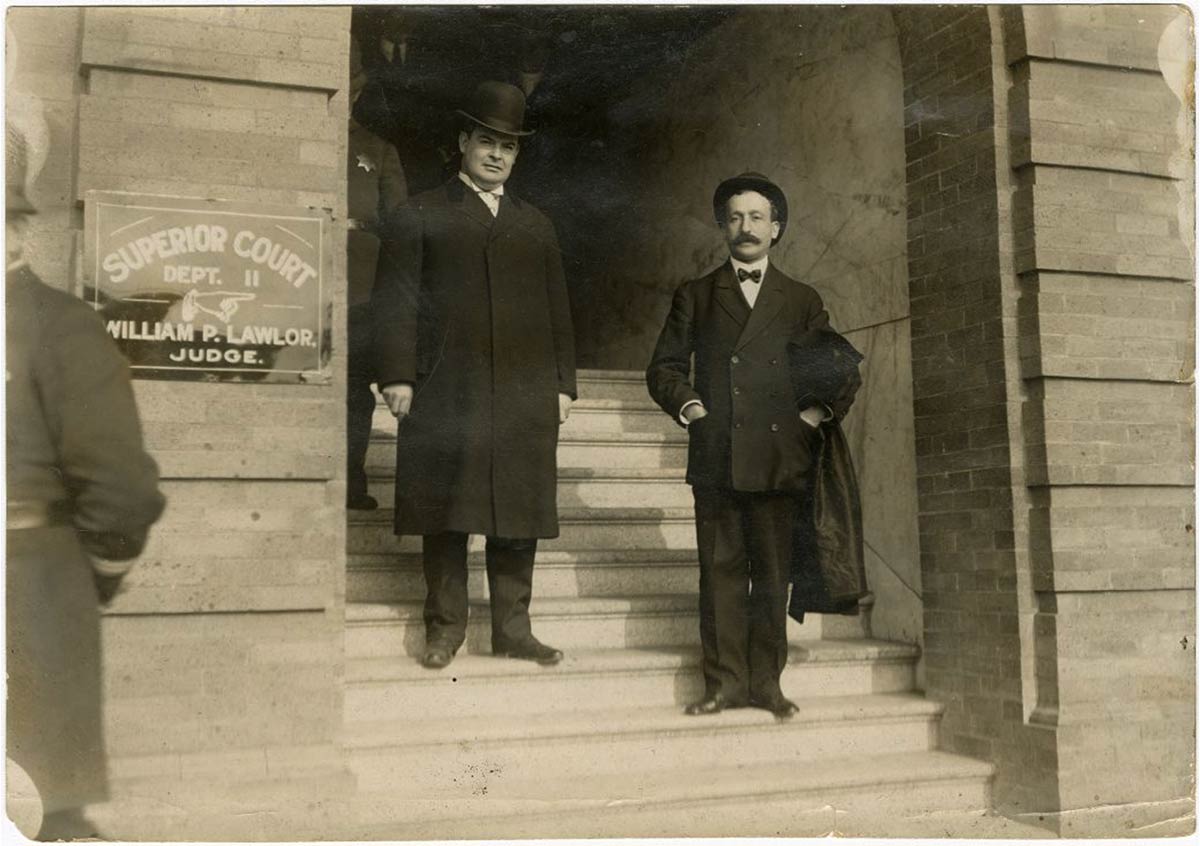 "Seeing the City before the 1906 quake is so tempting. If I could go back to April 17, 1906 and stroll around town, I would stop by the South of the Slot apartment of Carleton Watkins. Of course, we know the photographs that he sold, but historians believe some significant portion of his life's work was lost in the fire. If I could go see for myself, I would solve the mystery and spend my day looking at some pretty amazing pictures!"
— Erin Garcia, California Historical Society.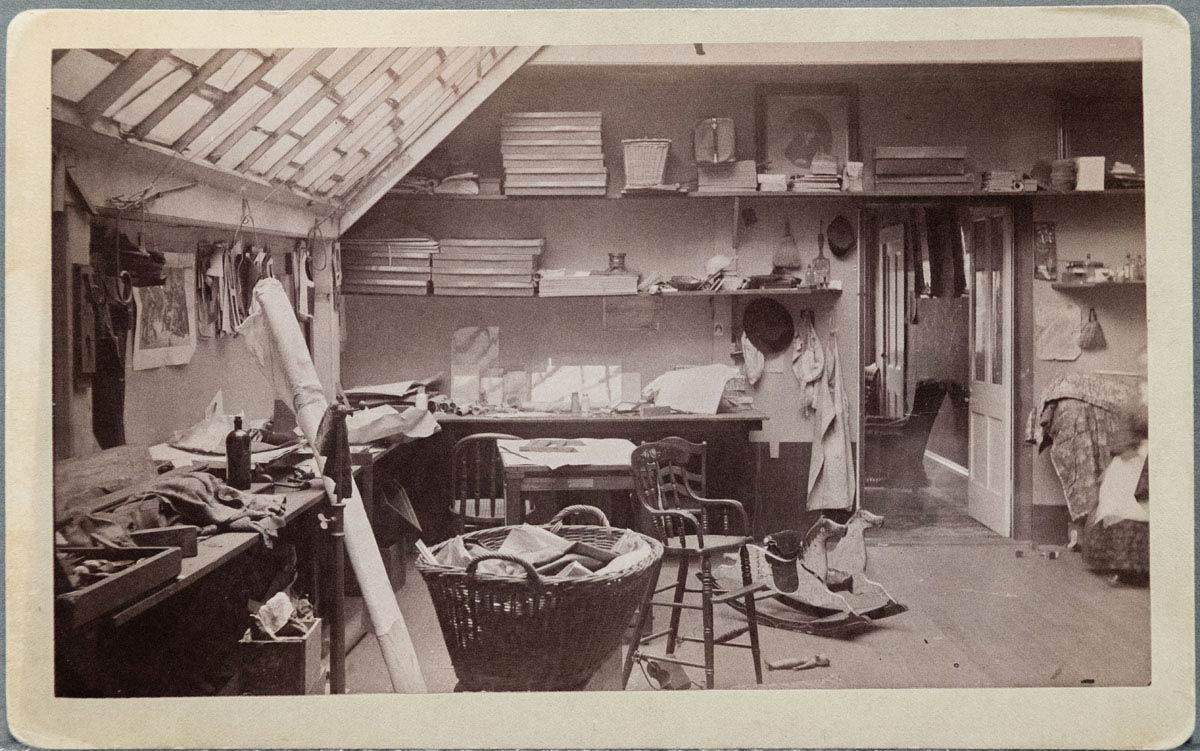 "I'd choose July 5, 1934, to watch the conflict along the southern waterfront between police and strikers, culminating in the shooting deaths of two and injury of a hundred or so. What orders were given to the police? Who was the man who shot into the crowd at Steuart and Mission? I examine those events in some detail in my recent Harry Bridges: Labor Radical, Labor Legend, but I found no answers to those questions."
— Robert Cherny, Professor emeritus of History, San Francisco State University.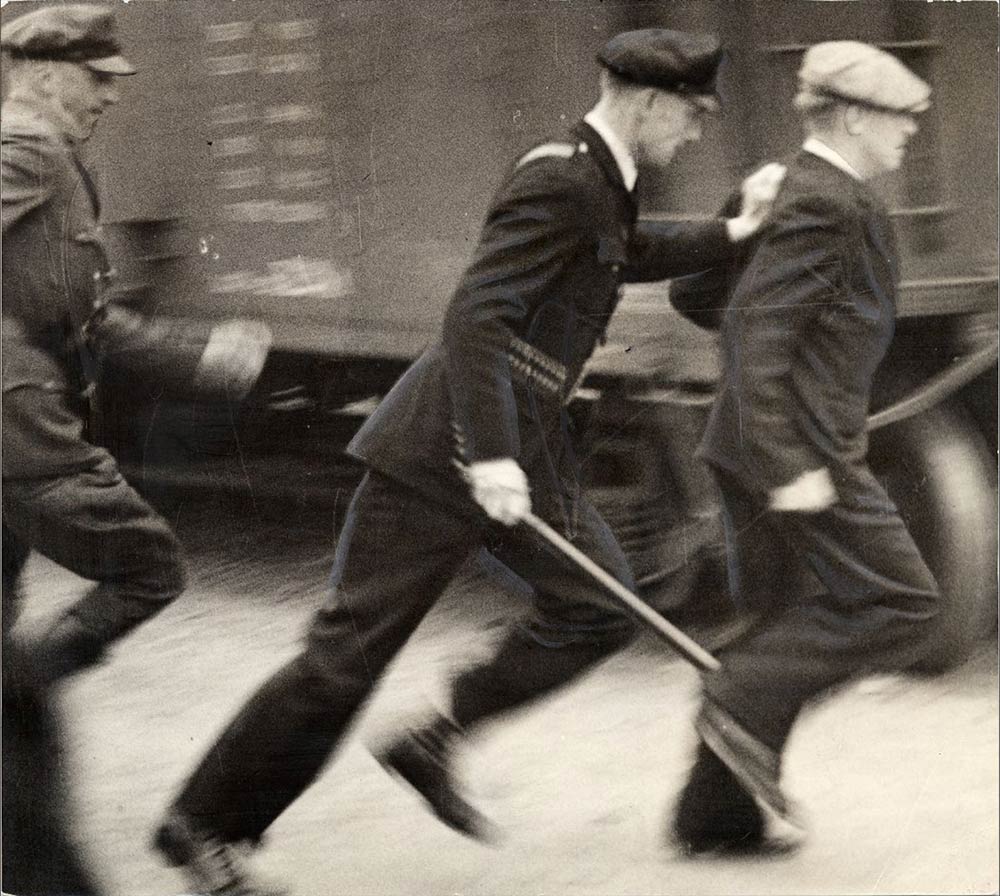 Rule Breakers
A couple of friends couldn't help but break my rules, which is, of course, an important plot point in almost all time-travel stories.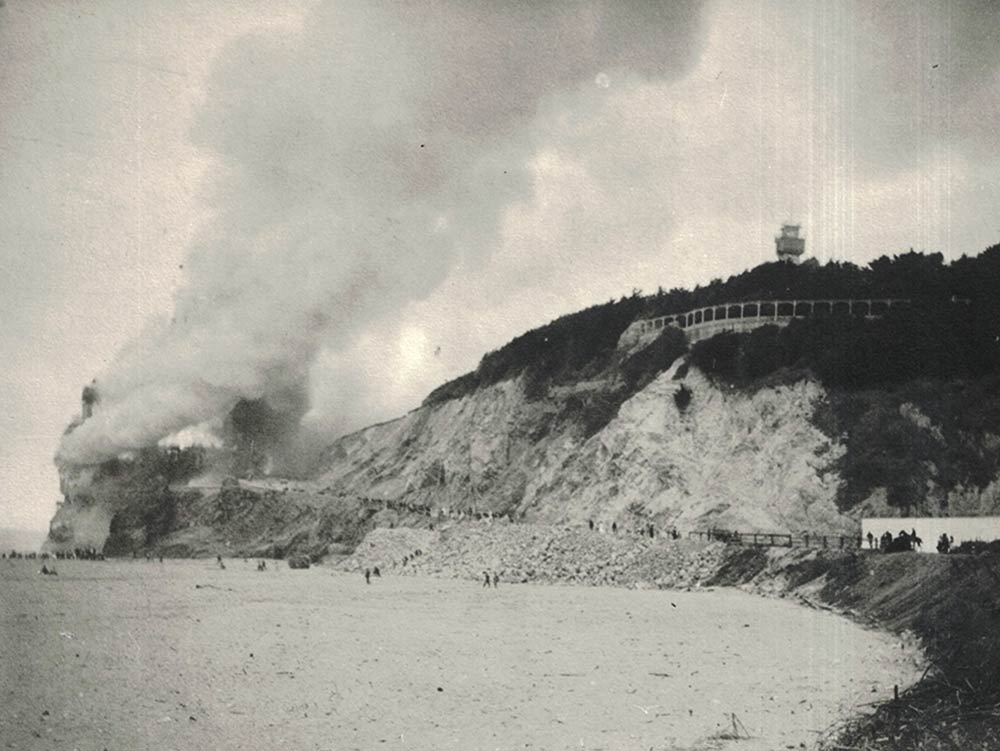 "I think I'd punch my 'time travel ticket' to prevent the fire that destroyed the alluring second iteration of the Cliff House as it was being remodeled in September 1907. [...] You can bet I would have attempted to persuade the Whitney Brothers to repair the Big Dipper rather than tear it down in 1956. [...] While I was at it, I might have urged Muni to retain the 'B' Streetcar or at least not remove the rail line, because in the decades since, the notion of another rail line has been raised. Same goes for standing before the City Planning Department and Redevelopment Commission, urging they improve services in the Western Addition rather than ransack and annihilate an already existing commercial and residential neighborhood."
— Paul Judge, history fan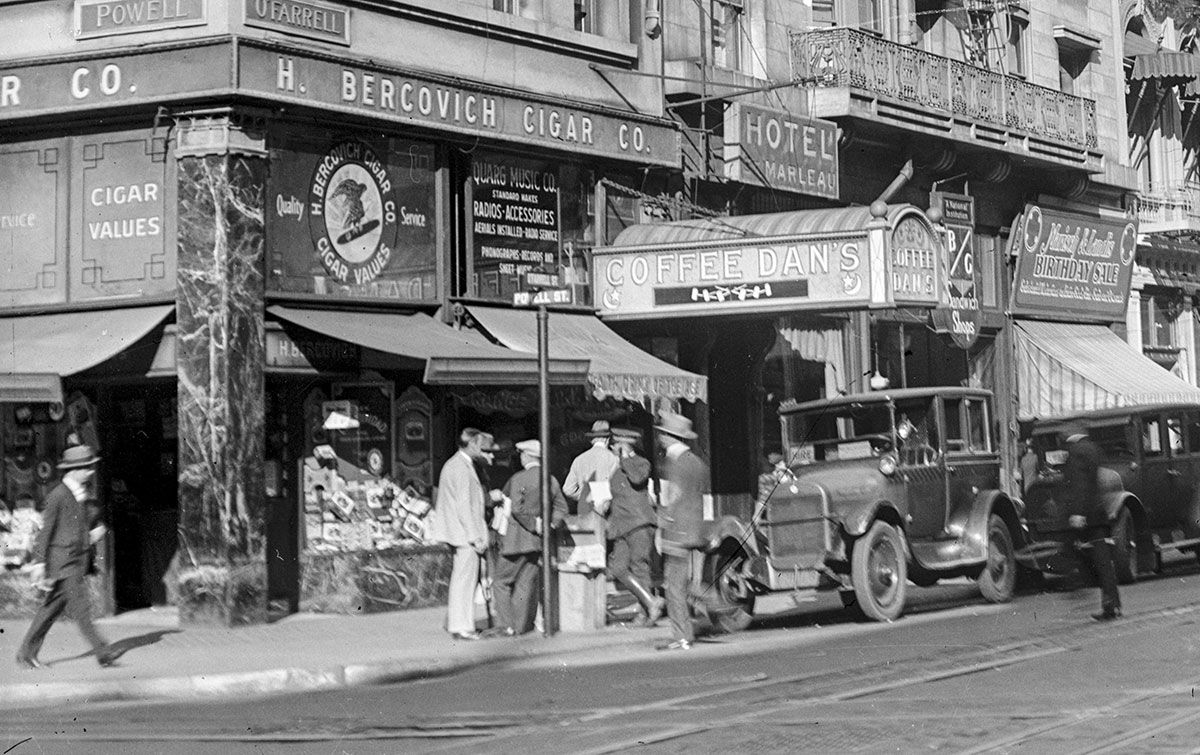 "Naturally I'd load up on 35mm film and take my trusty Pentax K1000 with me. But I'd modify the time machine so it could make multiple stops back and forth along the temporal continuum. First, I'd go to SF's 19th century Tenderloin and find out who was the real Coffee Dan, Daniel S. Davis or Daniel W. Saylor, and did either, both, or neither of their basement coffee parlor customers pound the tables with their coffee cups and plates or did Davis' son invent all that when he reopened his father's joint after the earthquake and fire?
"Then I'd go to 1870s and 1880s New York City and find out for real who first began calling the Satan's Circus district the Tenderloin and when he or she did it.
"Then I'd go to Tommy's first Joynt in the 1940s on Geary Street between Jones and Leavenworth to catch his show, and follow that with a visit to Tommy's second Joynt in the 1950s at Geary and Van Ness and eat one of those delectable-sounding stuffed squabs with risotto.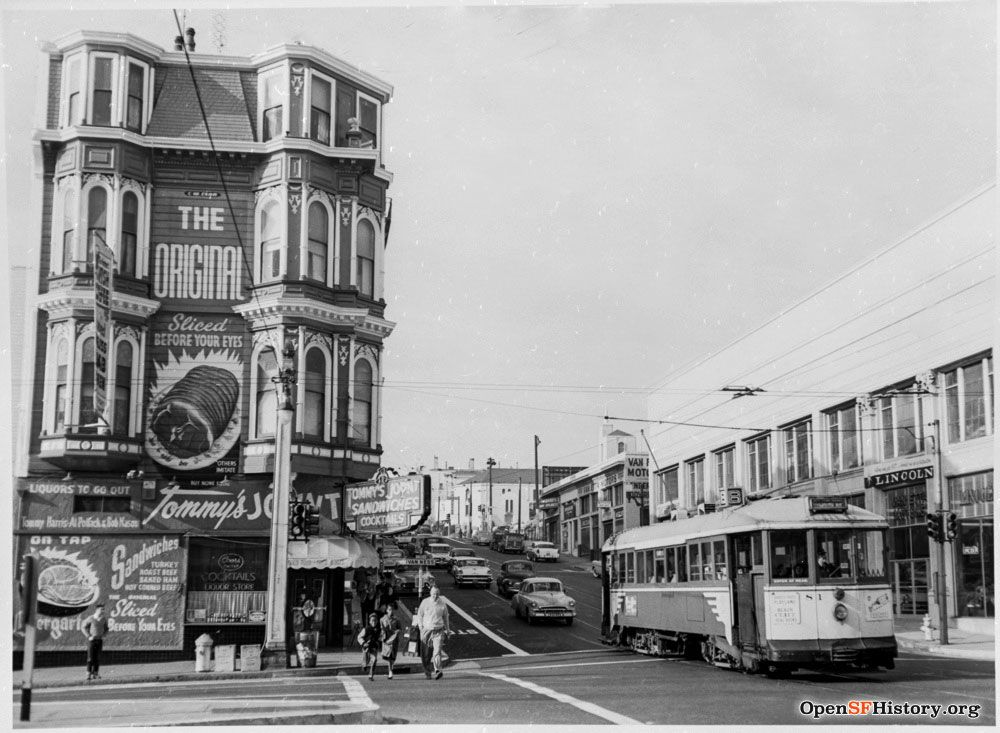 "Then I'd travel back to the 1890s Tenderloin and eat a genuine oyster loaf, followed by a pisco punch at the Bank Exchange and a Boothby at the Parker House on Geary and Stockton streets to kill off the 19th century parasites and bacteria from the oyster loaf."
— Peter Field, historian [heavily edited... Peter's full trip includes visiting the Bering Strait 13,000 years ago.]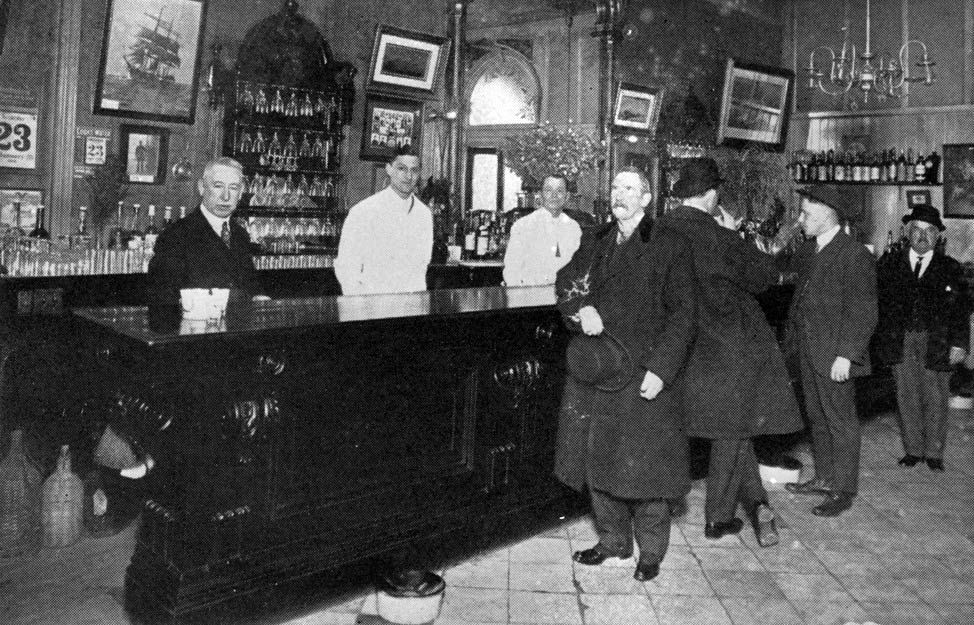 Get in the DeLorean (Mind the Flux Capacitor)
OK, it's your turn readers. I know you have your own trips planned. Just use my three rules, or at least stay in San Francisco. You can email me or use the handy Member Discussion section below if you are a Friend of Woody (which you should be!)
---
Woody Beer and Coffee Fund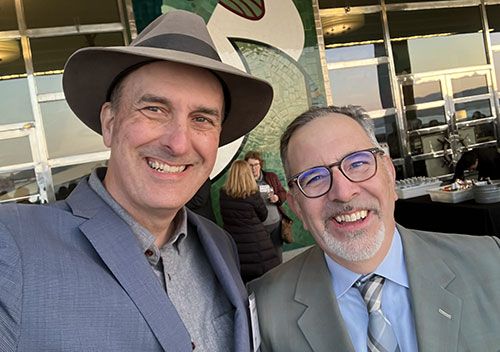 The world is full of kind people like Dennis M. and Keith D., who will stand you a virtual beverage in friendship. I make sure to translate their generosity into real-life drinkables with other kind people. Offer tribute to the Woody Beer and Coffee Fund and let me know when you are free to meet up. (It's been a busy week and I'm behind on my visits!)
---