Grab Bag #023
Real pyramids, faux antiquities, hoodlums, and San Francisco's "Crabville-by-the-Sea."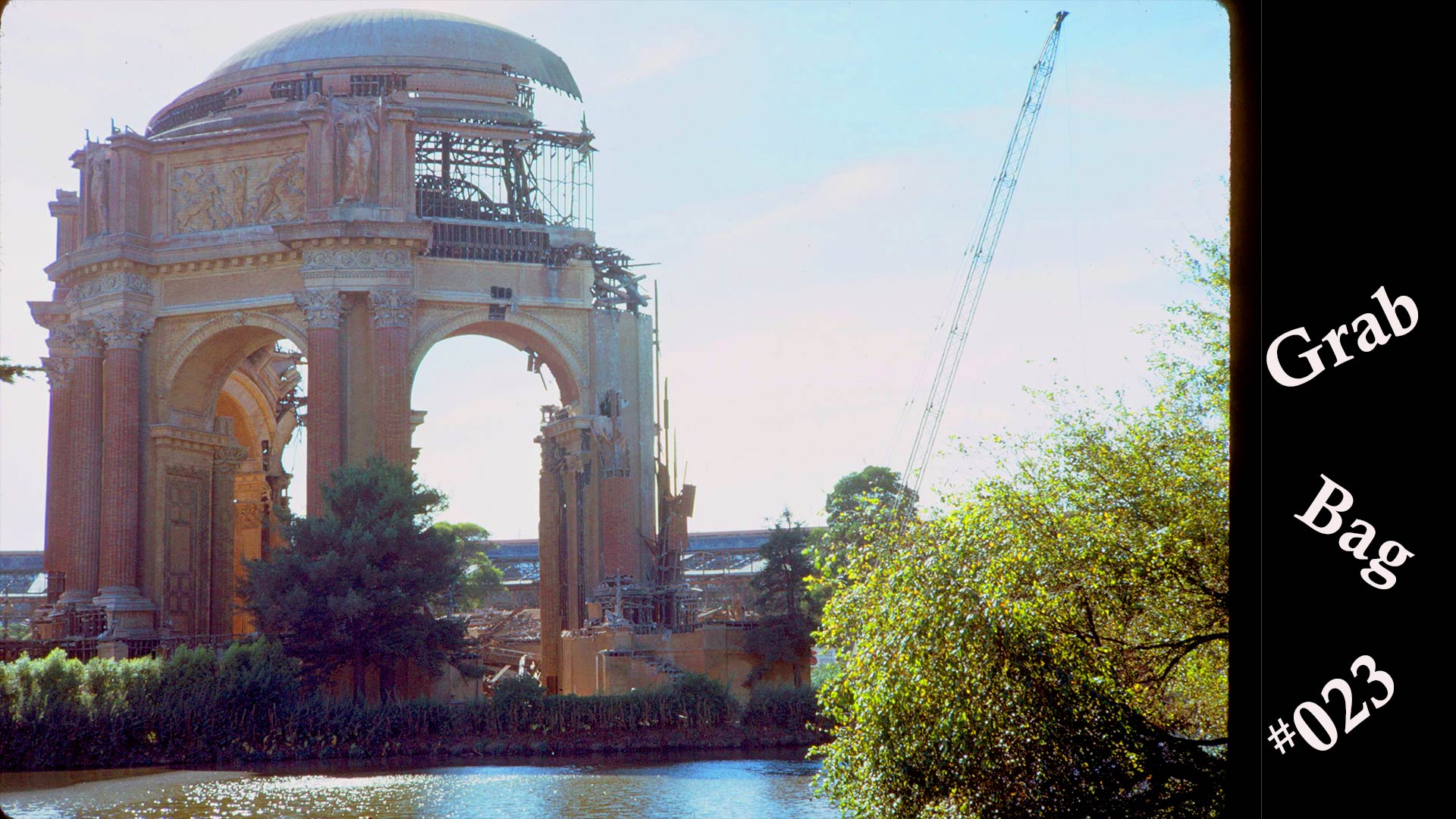 We just got back from a terrific vacation in Mexico taken in celebration of Nancy's 60th birthday. We saw stunning pyramids, walked around Aztec temples, and ate some terrific food. A lot of frijoles and queso was consumed in various forms and it was one of the few times I've traveled where I didn't return craving my weekly San Francisco burrito. (Those three months I spent in Japan in 1993 were particularly rough…)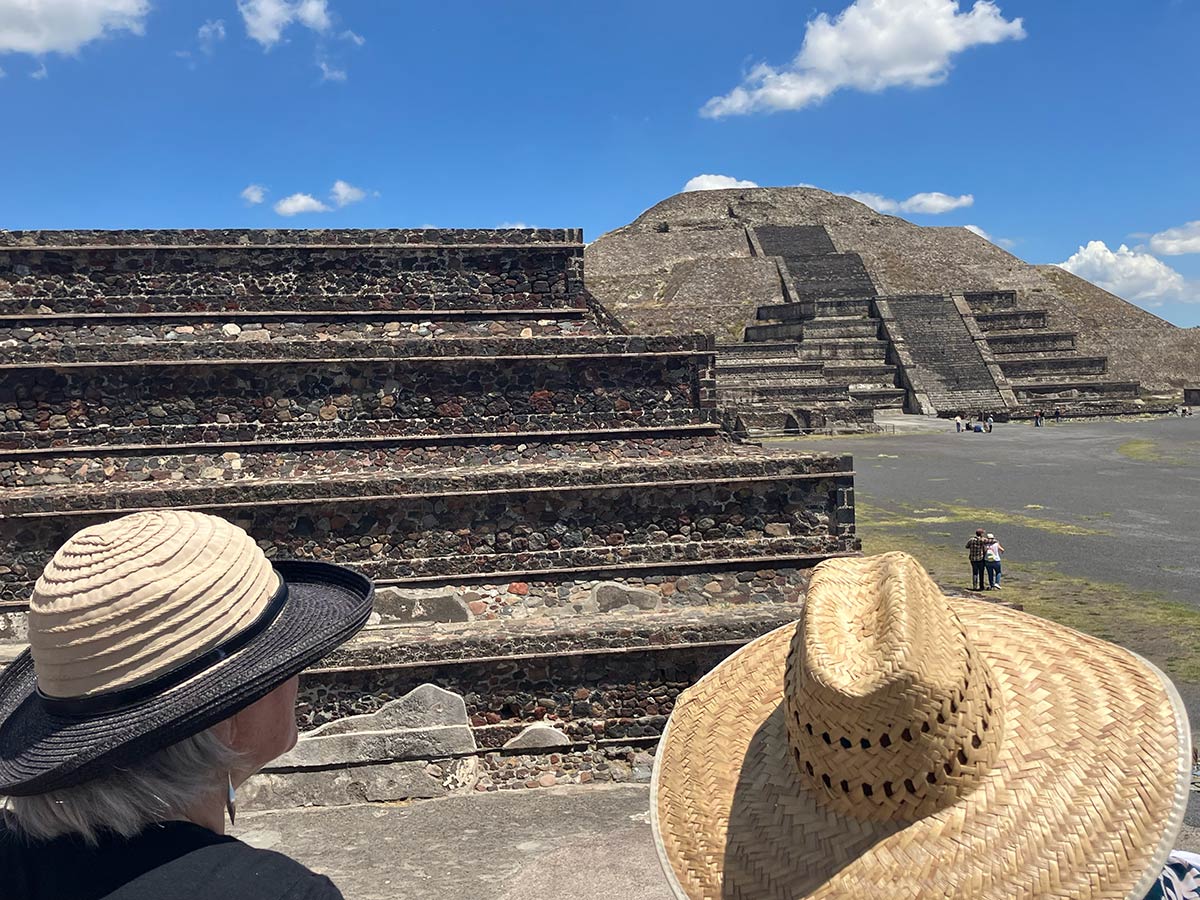 One cab driver we chatted with seemed surprised Northern California didn't have any pyramids, just a very beautiful and comparatively new bridge always imperiled in blockbuster movies.
Touring the unearthed Templo Mayor smack in the middle of modern-day Mexico City did make me think of one prominent San Francisco landmark, popular with tourists and wedding photographers: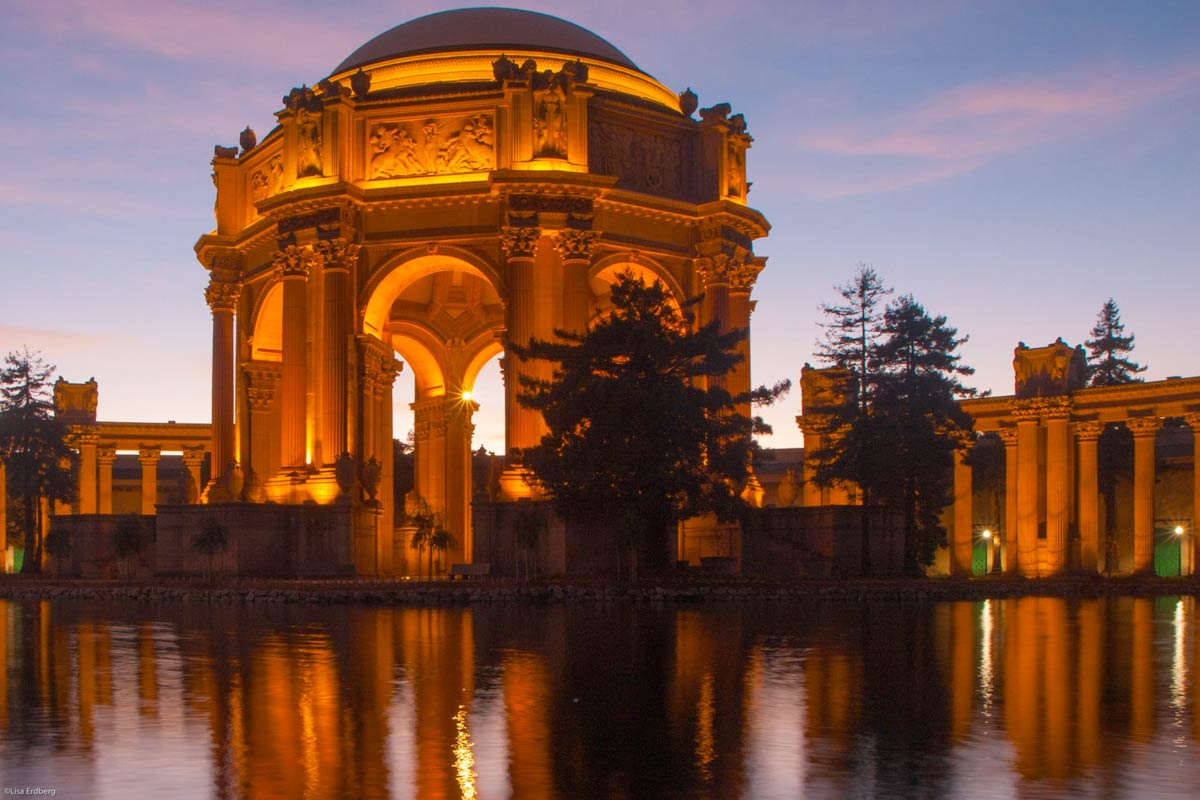 Why? I guess because one can walk the quiet residential streets of the Marina District, turn a corner, and—boom—you're surprised by an Indiana Jones set.
Architect Bernard Maybeck designed the Palace of Fine Arts as an instant antiquity, sort of like pre-faded, pre-ripped blue jeans, or that "distressed" coffee table you regret buying from Restoration Hardware.
Anchoring the west side of the 1915 Panama Pacific International Exposition (PPIE), the palace, its attached colonnades, and the fern-fringed lagoon presented as a mythical tomb complex and a monument of sorrow. Women who hide their faces in grief ring each column, their tears meant to water hanging vines.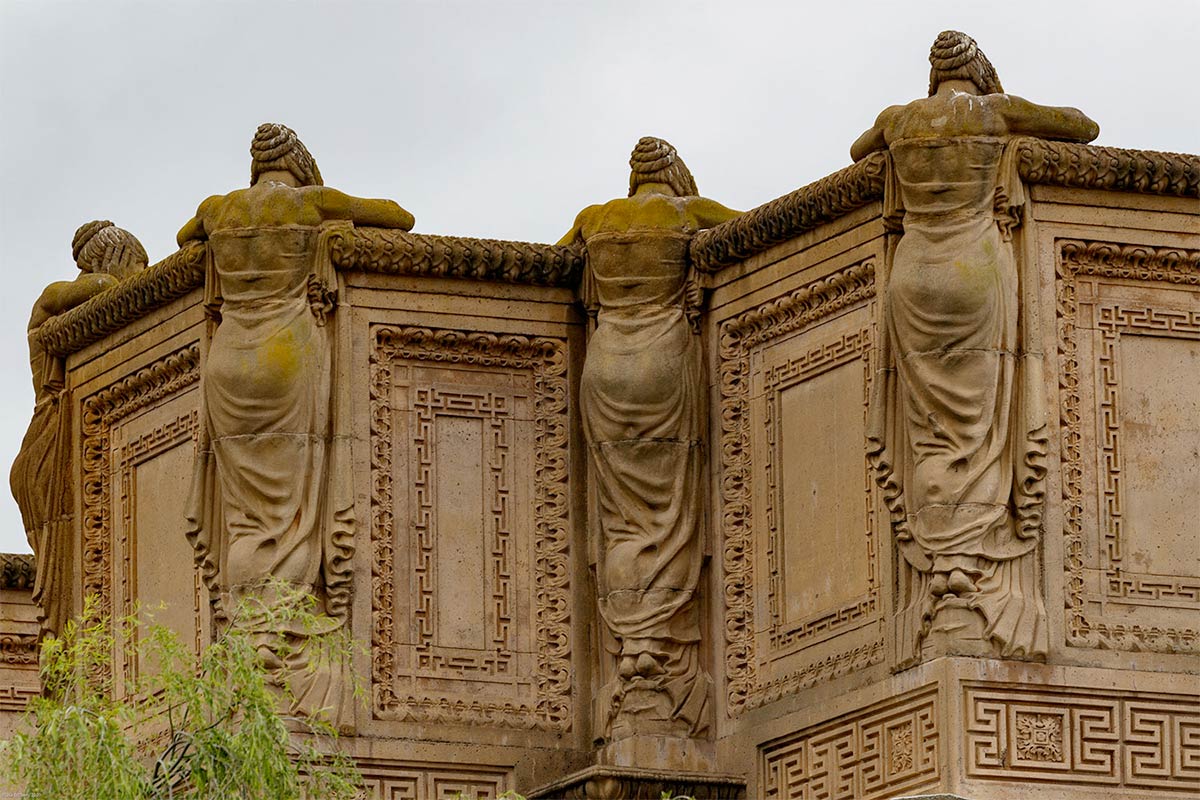 Recognized for its ineffable beauty, the palace and lagoon were preserved when the fair ended. Unlike Mesoamerica's temples of stone, Maybeck's creation was made of plaster and staff—a quick-build combination which might as well have been spun sugar. Within a year the instant antiquity was instant ruin.
Repairs, patchwork, and painting were done periodically, but by the early 1960s, the palace was severely deteriorated.