San Francisco Story Launches!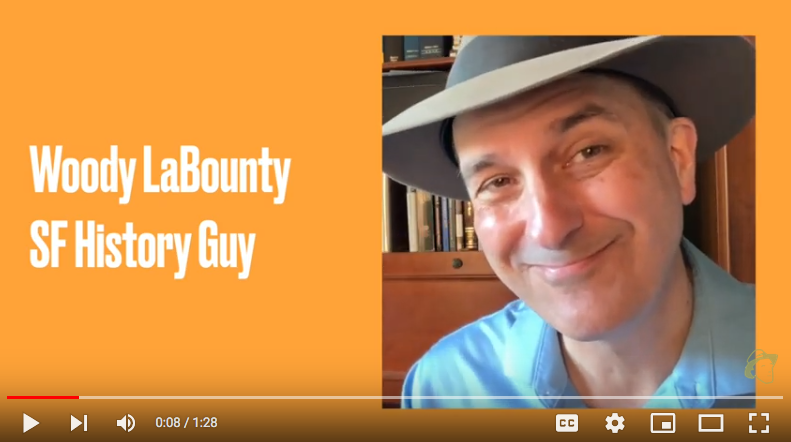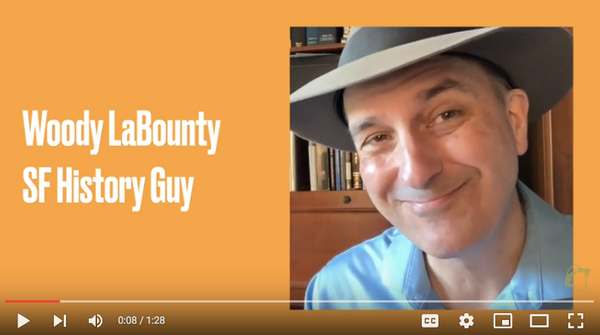 Stuff Woody likes, delivered weekly.
Hello friends. Welcome to this new fun side project I've started as a way to share stuff I like about the city I love.
You probably know my tastes: local history, quirky tales, little mysteries. You maybe know my style: fun, accessible, brief. I invite you to read the FAQ to learn more about my motivations and goals.
It's free, although those who enter the paid Friends of Woody "inner circle" get the bonus Grab Bag email, special access to the San Francisco Story annual magazine, and opportunities to attend take-a-walk and/or have-a-drink with Woody events that I'm planning.
If you have any questions feel free to drop me a line at woody [at] woodylabounty.com. Hey, drop me a line even if you don't have questions, as I miss you all—it's been a lonely couple of years!
First email goes out this Wednesday, June 8, 2022. Sign up to get it now.