The Milk Punch Janitress
Reading, 'riting, and rum? An 1895 conflict between an Inner Sunset roadhouse and a San Francisco school.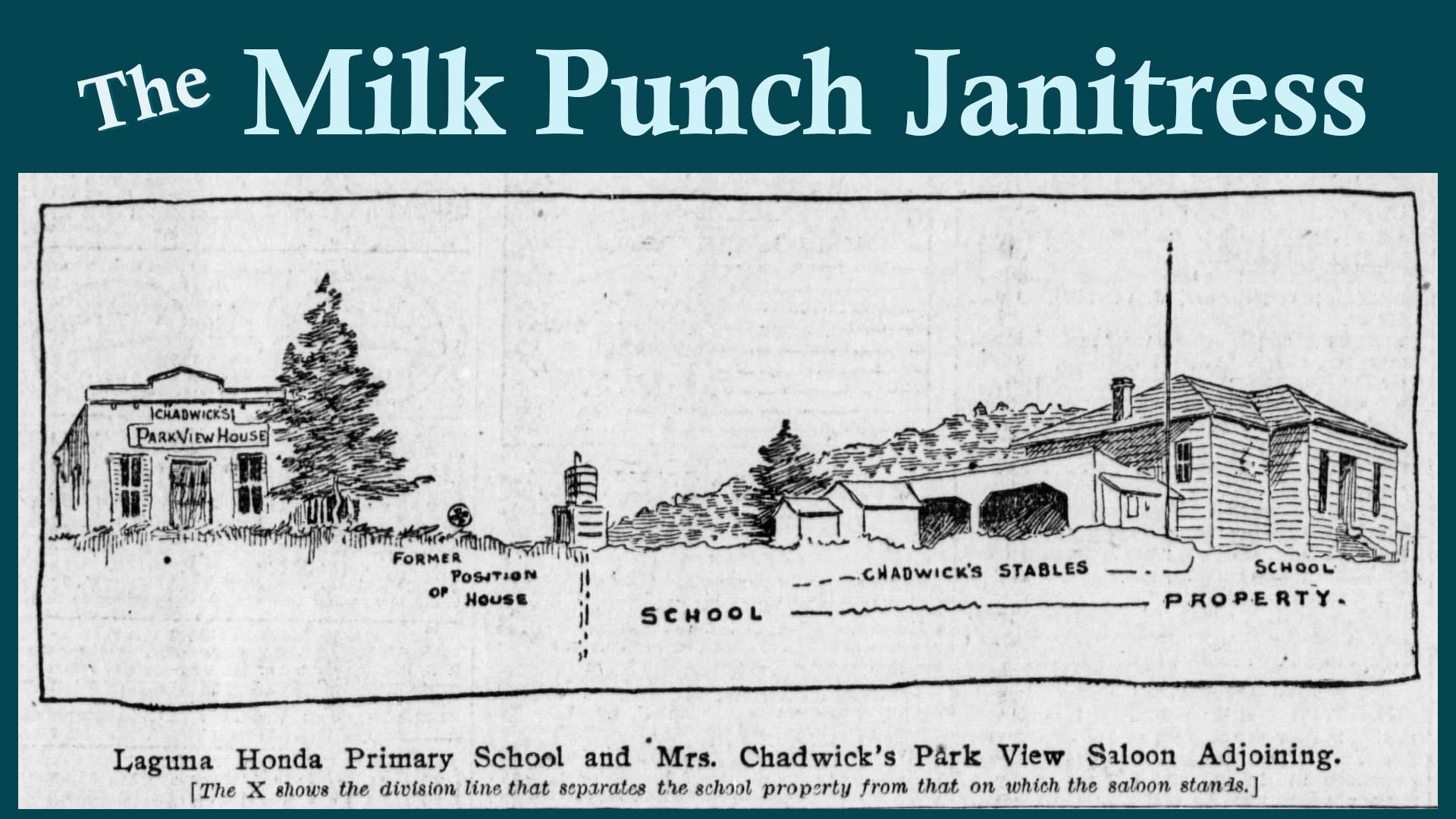 For years, the parents of the Inner Sunset had cajoled, lobbied, and petitioned to get a new schoolhouse to replace the humble Laguna Honda School on 7th Avenue between Irving and Judah Streets. Finally, in the spring of 1906, a brick-clad edifice was rising and predicted to be ready for the fall term.
On April 18, 1906, the San Andreas Fault slipped.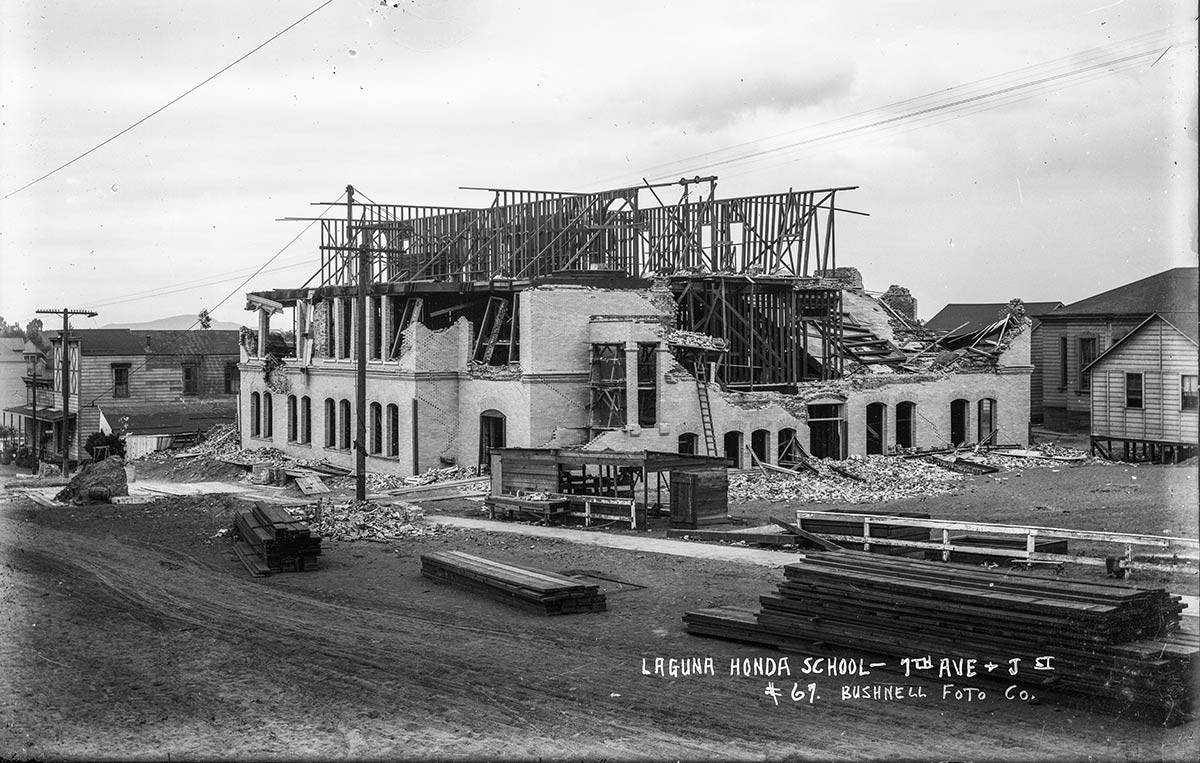 In the post-quake photograph above, the half-constructed school looks salvageable, but official deemed it beyond repair. The whole project went out to bid again, and the parents waited until 1909 to see a new building open. The elementary school closed in the 1970s, but the last Laguna Honda building still stands today, used as Independence High School.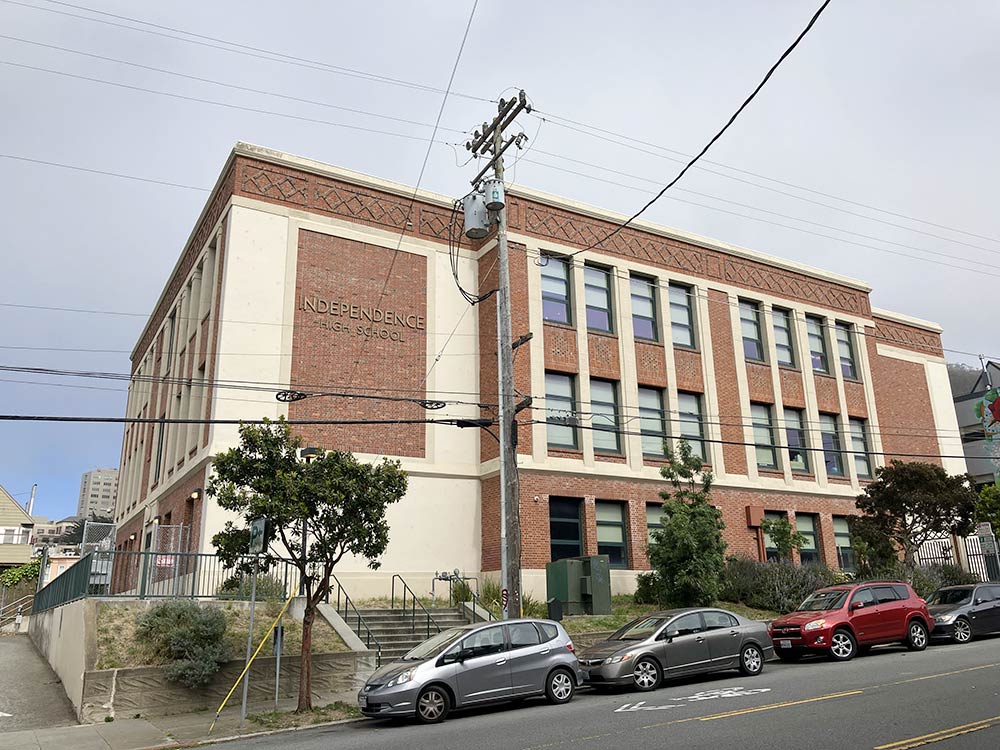 The 1906 photo of the school ruins also shows an Inner Sunset District neighborhood institution just north of the ruined school: a well-known roadhouse famous for alcoholic potations of a milky character.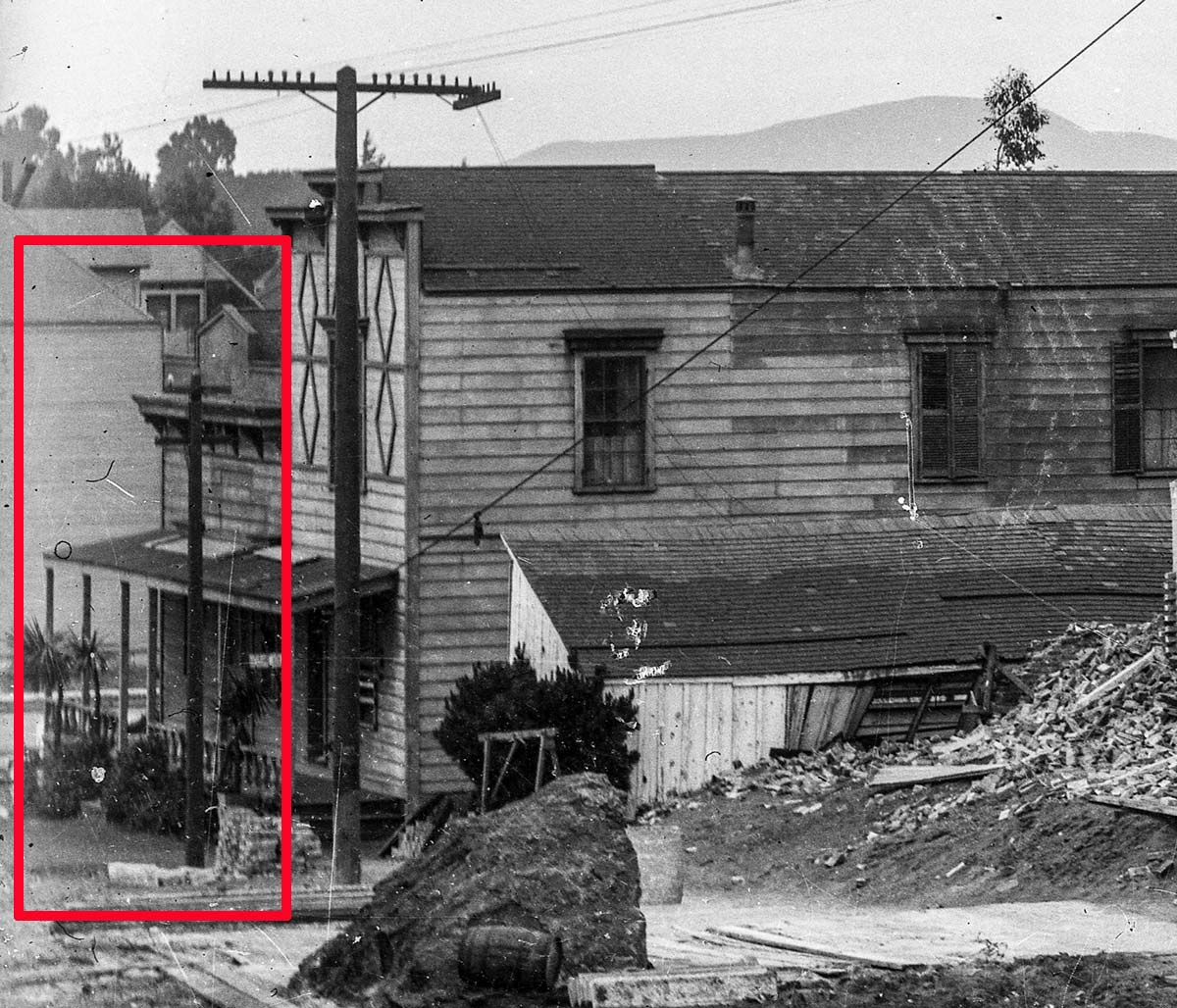 This was the famed Park View saloon, also known as "Milk Punch House," a 19th century roadhouse for travelers who were day-tripping to Laguna Honda lake or headed farther southwest through dunes and scrub to Lake Merced.
Milk punch was made with rum or whiskey, shaken to a froth with milk, and topped with nutmeg, something like a spiked iced latte or brandied eggnog. Inner Sunset hills were home to dairies in the 1890s, so milk punch's primary ingredient—if not its essential intoxicating one—could be easily obtained.
Laguna Honda School started in 1869. The school had been a companionable neighbor with the roadhouse for many years before some people began to object to having a drinking establishment so close to children.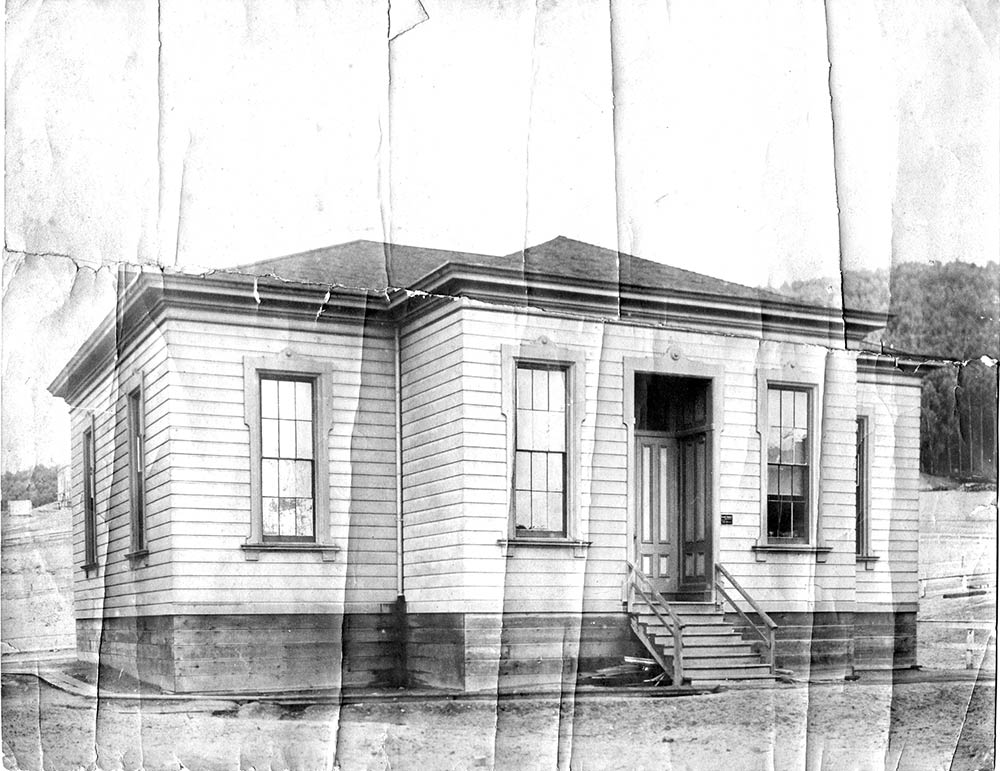 The 1894 Midwinter Fair in Golden Gate Park brought new businesses, families, and church-goers to the Inner Sunset, which had primarily been known for rabbits, sandy slopes, and dynamite factories. Heightened attention brought heightened ideas of respectability.
While closing the Milk Punch House seemed outside their power, concerned citizens tried to cripple it by attacking its popular proprietor, Elizabeth Chadwick. In addition to her punch-concocting revenue, Chadwick earned $20 per month as the "janitress" of Laguna Honda School next door.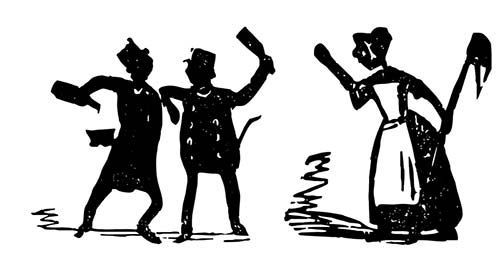 In 1895, the Board of Education received a grand jury letter describing Chadwick's bar (which was also her home, where she lived with three children) as "a roadway saloon, the resort of sporting people, including shameless women, and their carousals have a tendency to deprave the morals of the scholars and to cause self-respecting parents to keep their children from attending school."
The letter called for her removal from the school payroll.
Mrs. Chadwick reportedly had "pull," and said she couldn't be fired. Some of the Board of Education members backed her. One joked that perhaps instead of closing the saloon, they should close the school. Another, obviously a patron, complimented Chadwick's mixology. A third conjectured that people's complaints were likely more about milk punch not agreeing with their constitutions.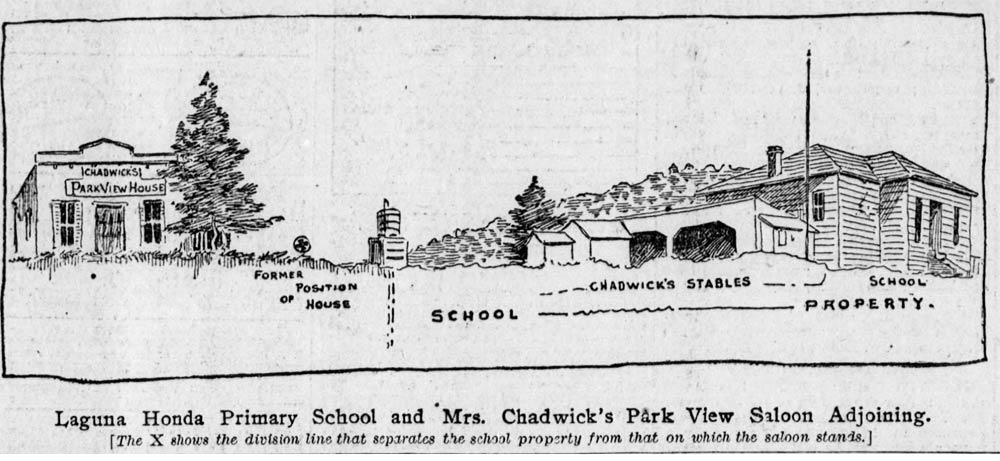 When the Board of Education began looking into moving the school building to face 6th Avenue as a solution to the problem, the press made it a bigger issue. The San Francisco Chronicle claimed the Board had capitulated to the saloon "so that the orgies that are carried on there may not be interrupted."
The battle continued meeting after meeting. Some school parents came to Mrs. Chadwick's defense, submitting a petition to keep her. One of the board members called her a "typical English barmaid," which he meant as a compliment. (Chadwick was born in Ireland.) Another seriously supported closing the school or "we will bring odium on ourselves. […] "The only way to save our reputation is to abolish the school, since we cannot abolish the saloon."
"The only way to save our reputation is to abolish the school, since we cannot abolish the saloon."
Chadwick pointed out that Lincoln School on 5th Street near Mission Street was surrounded by five saloons and that the school children passing her place liked her, often offering to dust the bar or carry coal for her.
The San Francisco Call noted "There is a nice point in morals involved. May the janitress of a public school sell nice, big, lace-covered, nutmeg-sprinkled milk punches to School Directors and other people that are wayfaring?"
Eventually, the Board decided no. Chadwick, "pull" or not, had to give up her side gig cleaning the school.
A few months later, the Grand Jury discovered her replacement was none other than the Milk Puncher's daughter. After another outcry on the immoral mixing of saloon and school, a non-Chadwickian custodian finally was found and the morals of Inner Sunset children were restored to un-depraved status.
---
Woody Beer and Coffee Fund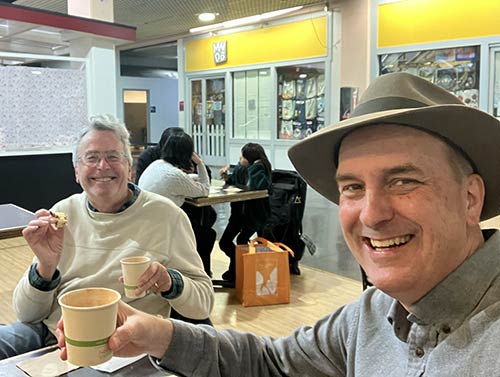 Is having beverages with readers the best thing to have come out of the first year of San Francisco Story? Perhaps! Feel empowered to kick something to the Woody beverage bank. Great thanks to Linda G., Don R., and Steve C. for their recent contributions! I have a decent-sized list of people for whom I still need to buy a latte or a pint. Add yourself to that group and sip something with me!
---
Sources
"A Janitress Who Sells Rum," San Francisco Examiner, May 23, 1895, pg. 10.
"The Board of Education," San Francisco Call, May 30, 1895, pg. 11.
"Pull of a Janitress," San Francisco Chronicle, May 30, 1895, pg. 8.
"A Punch-Made 'Pull,'" San Francisco Call, June 2, 1895, pg. 10.
"That Milk Punch Saloon," San Francisco Examiner, June 10, 1895, pg. 12.
"Beer Under the Roof," San Francisco Examiner, August 15, 1895, pg. 10.
"She Succeeds Her Mother," San Francisco Chronicle, August 17, 1895, pg. 16.
"Mrs. Clare Holds the Fort," San Francisco Chronicle, September 1, 1895, pg. 28.
"The Milk Punch Janitress Goes," San Francisco Chronicle, September 12, 1895, pg. 8.