Grab Bag #014
An apology, some grand views, and other Woody grab-baggery.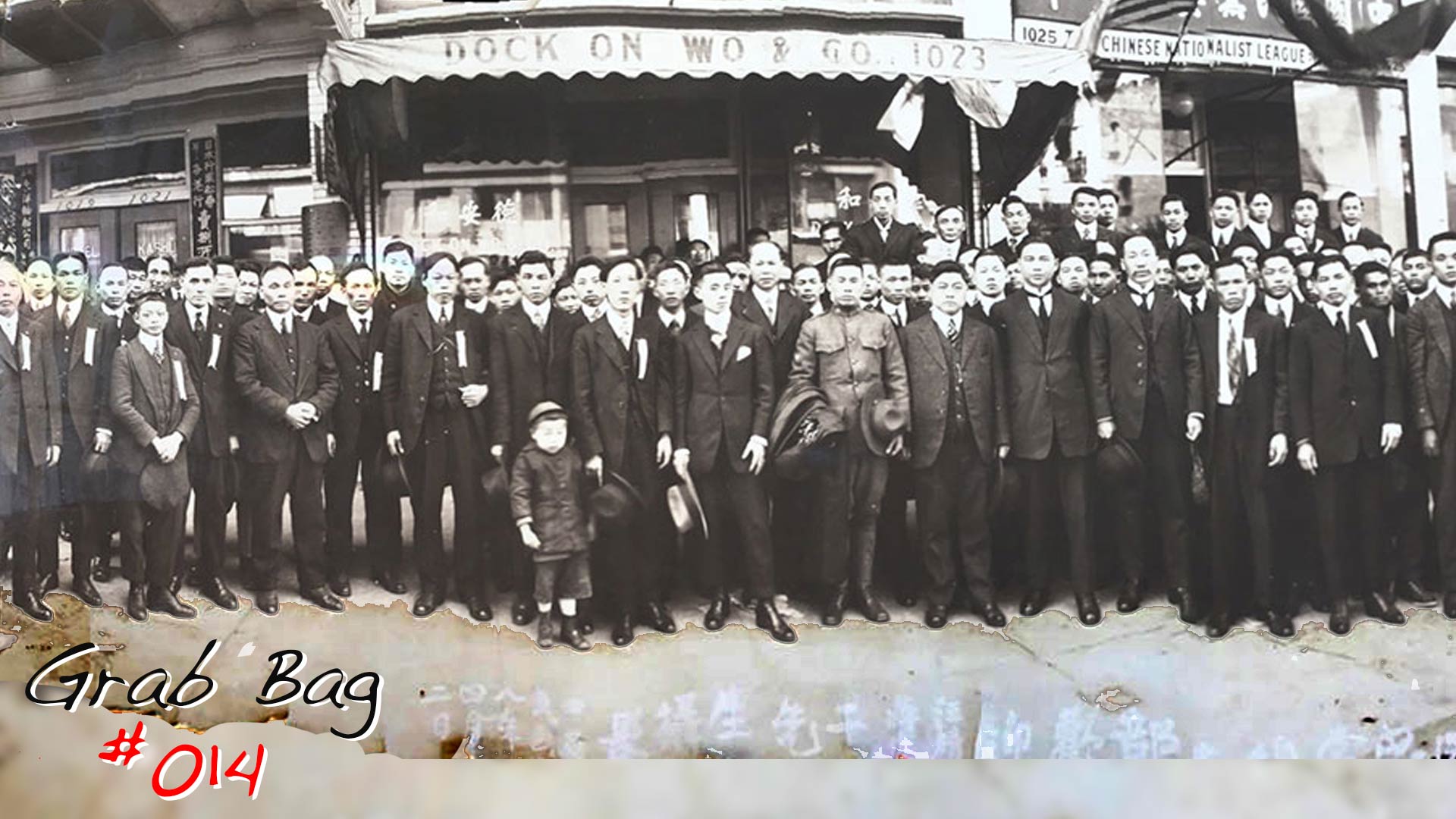 To the People of Daly City
I made a joke in the last Grab Bag which rankled some of my friends just across the border. I didn't intend in any way to poke fun at Daly City, but rather at the geographical cluelessness of some powerful and insular San Franciscans.
I thought my meaning was clear, but if one has to explain something humorous, well, as that old adage by E. B. White or Mark Twain or Oscar Wilde goes, it's like dissecting a frog: everyone understands it better, but the frog is dead. Of course, it's even worse if you offend people, so I blew it.
In addition to my apology, I'd like to mention how much affection I have for Daly City. Growing up on the west side of San Francisco, my family zipped over the city limits for eating at Westlake, shopping at "Top of the Hill," and both at Serramonte Center far more than we went downtown. As a young man, I played in numerous softball leagues at Westlake and Gellert parks.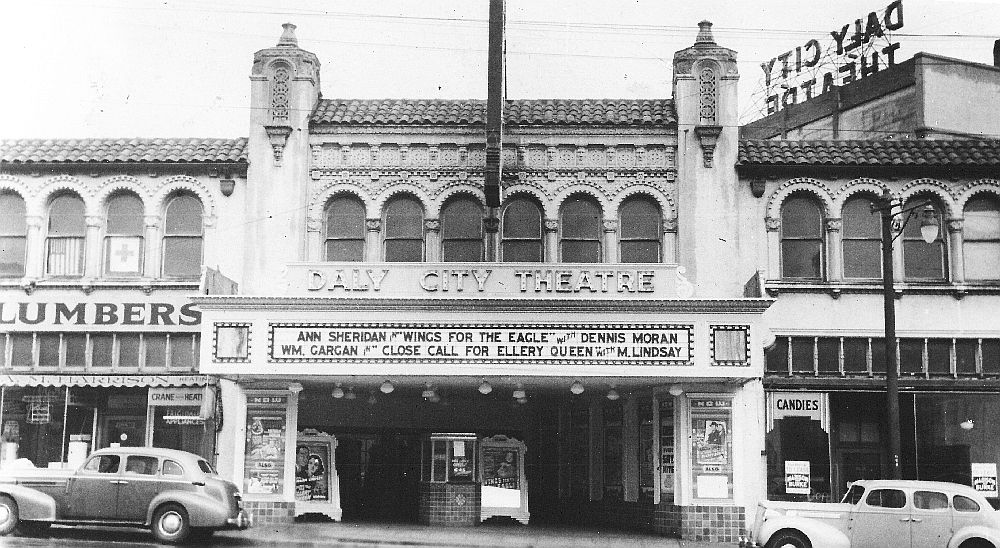 As a historian interested in mid-century housing developments and architectural design, roadhouses, golf courses, and interurban transit, I have been extremely grateful and appreciative of the work of the wonderful Daly City History Guild Museum & Archive.
I hope Daly City will accept my apology. So as not to dilute the sincerity of this mea culpa, I am not tagging on the joke I just thought of about Brisbane.
(Love you, Brisbane! And you too, Oakland! There's a lot of there there!)
---
Shacks in Vista Grande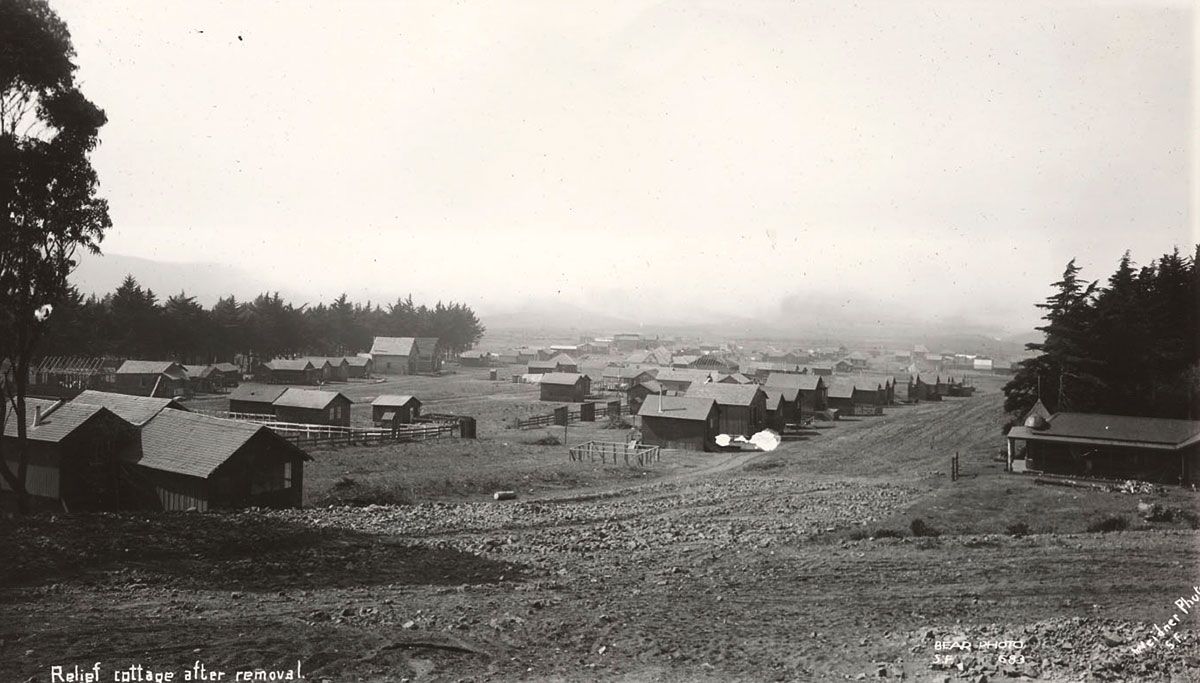 Speaking of earthquake shacks and Daly City, the above image I believe shows "Vista Grande," land in today's Daly City which got a big boost in population thanks to the 1906 earthquake and fire. Dozens of earthquake refugee cottages constructed in San Francisco city parks were relocated to the Vista Grande and neighboring Hillcrest tracts for use as rental properties in 1908. As you can see, the vista then was indeed very grande, even on a foggy day.
The "cottage plan" was devised by the San Francisco Relief and Red Cross Funds corporation (created with donations for earthquake recovery), which specifically did not want the tiny houses repurposed by landlords: the intent was to help refugees attain self-sufficiency through home ownership. But with the pressure to clear San Francisco's parks of refugee camps, a few real estate dealers snatched up multiple shacks to create short-lived rental communities just across the border.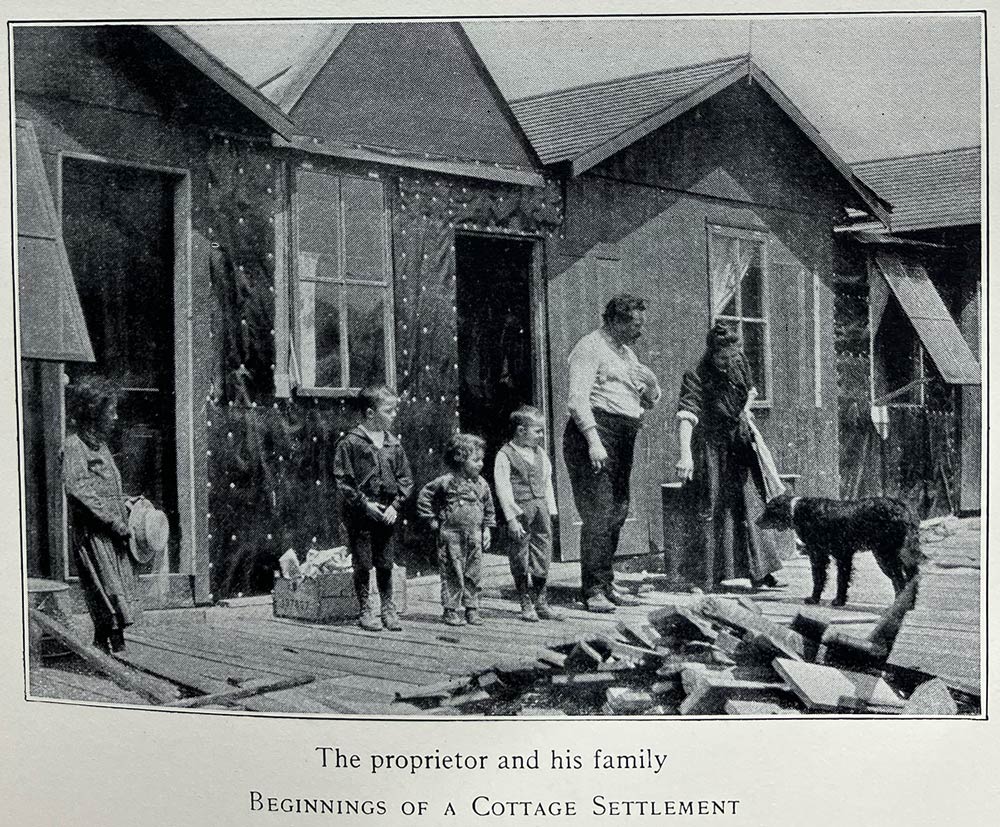 I believe a few of the Vista Grande and Hillcrest cottages survive. There are a number of suspiciously shack-shaped residences on the hillside above the Daly City BART station.
(More on this at the April 12th show.)
---
Chinese Nationalists in San Francisco

Reader Judy C. emailed me this interesting 1919 panoramic photograph she had of Chinese Nationalists posing on the northwest corner of Washington and Stockton Streets in San Francisco's Chinatown. She was curious about the occasion and also looking for a good home for the fragile print. I contacted Doug Chan from the Chinese Historical Society of America (CHSA) who helped translate the faint Chinese characters along the bottom and provided some great context.